How do I update my DemandStar account email?
If you need to change your email associated with your DemandStar account, log into your account and click on your name in the top right corner. From the drop-down select 'Account'.
Select the user accounts sub-tab.
To edit your information, click on the paper and pencil icon.
Make the necessary changes to your email.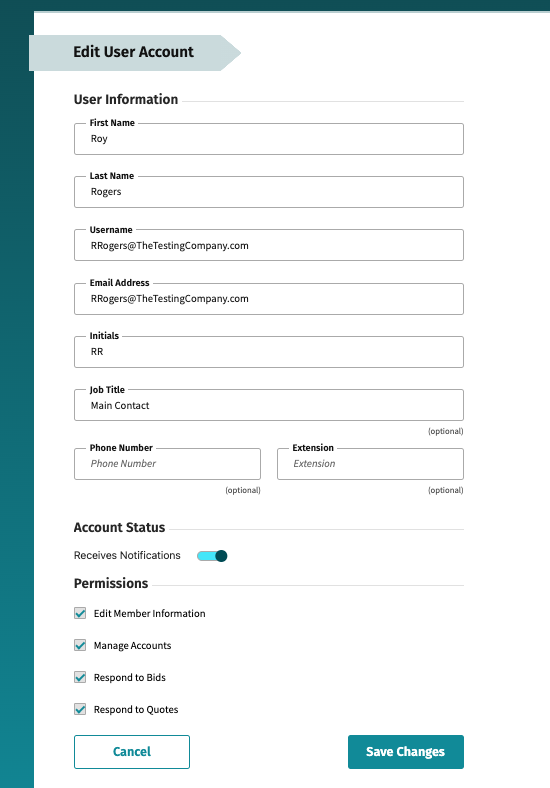 Then select 'Save Changes'. Your changes will be updated immediately.