How do I download a bid package on DemandStar?
You can download a bid package or a bid document easily from the Bid Details page. This page can be reached from your bid notification email, or by clicking the title of any bid on the search page.
You can click the Download Bid Package button, located under the title of the bid. This will download all documents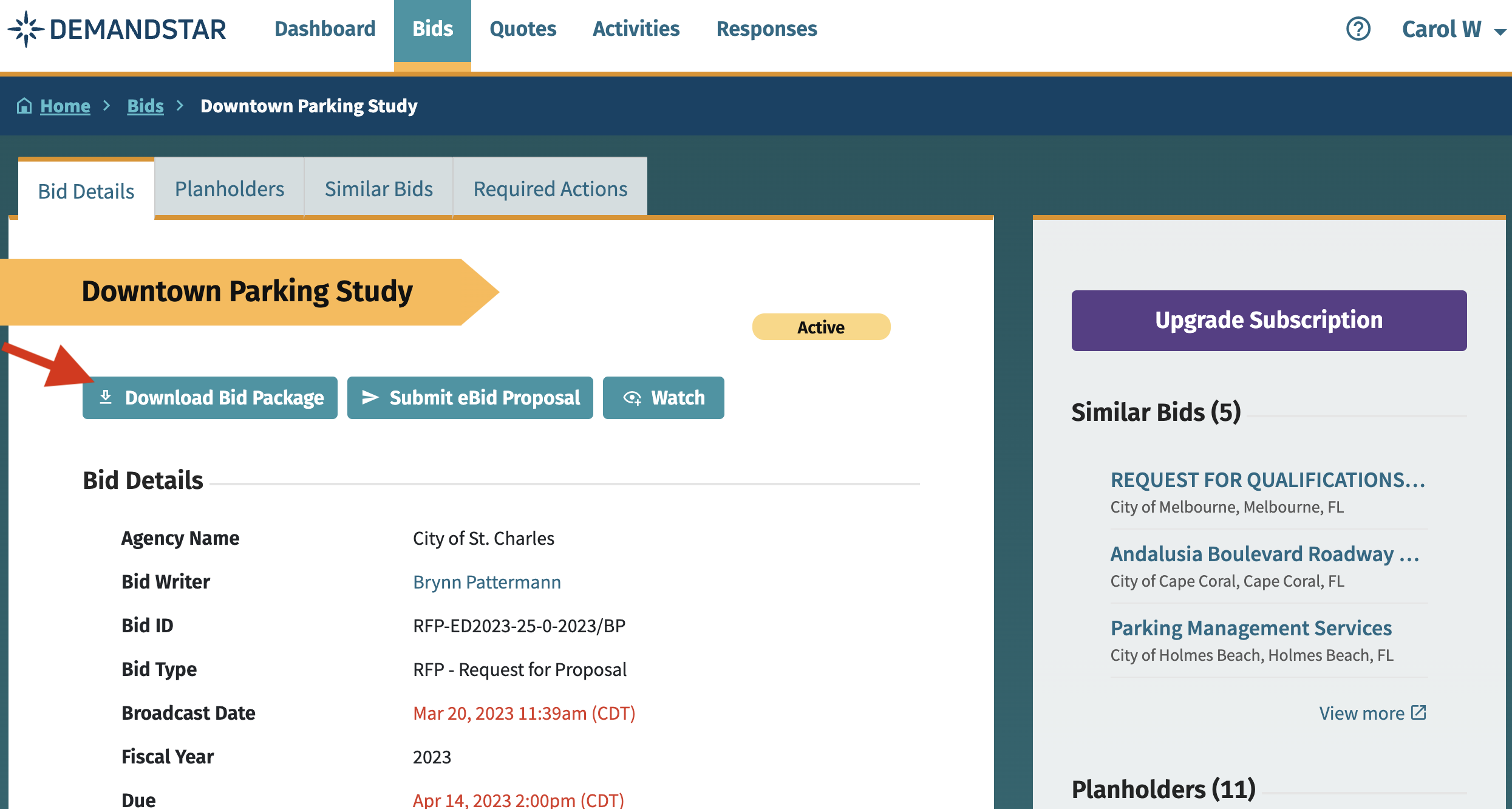 Or, you can scroll down the page until you see Documents (usually found below the scope of work).
You will see another button to download all the bid documents. You can also see each document that has been uploaded individually. If you only need to download one document, you can click the hyperlink of the document to download it.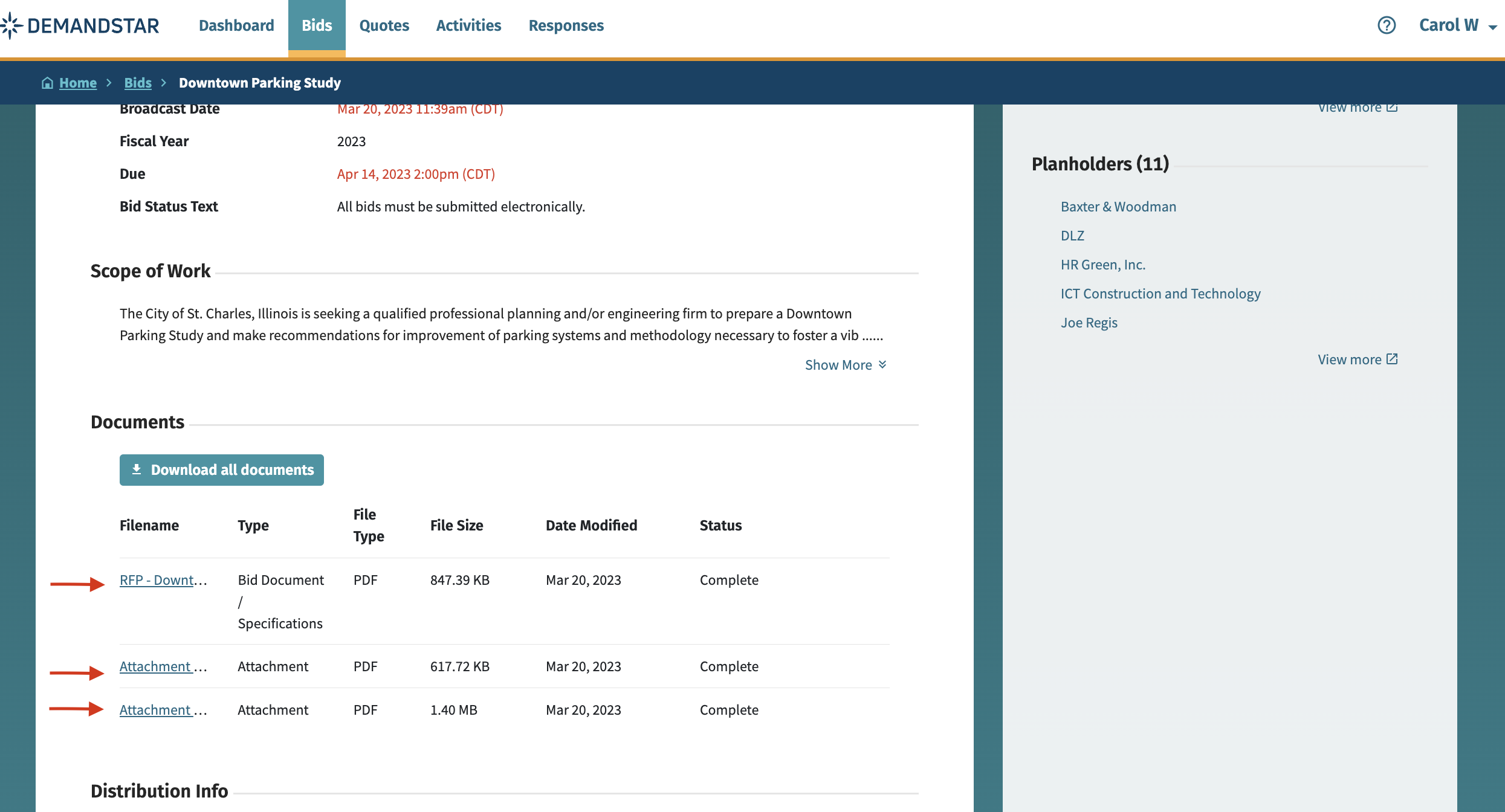 All bid documents, whether you download the package or one document, will download directly to your computer. Usually you can see them after they have downloaded at the bottom left corner of your browser page: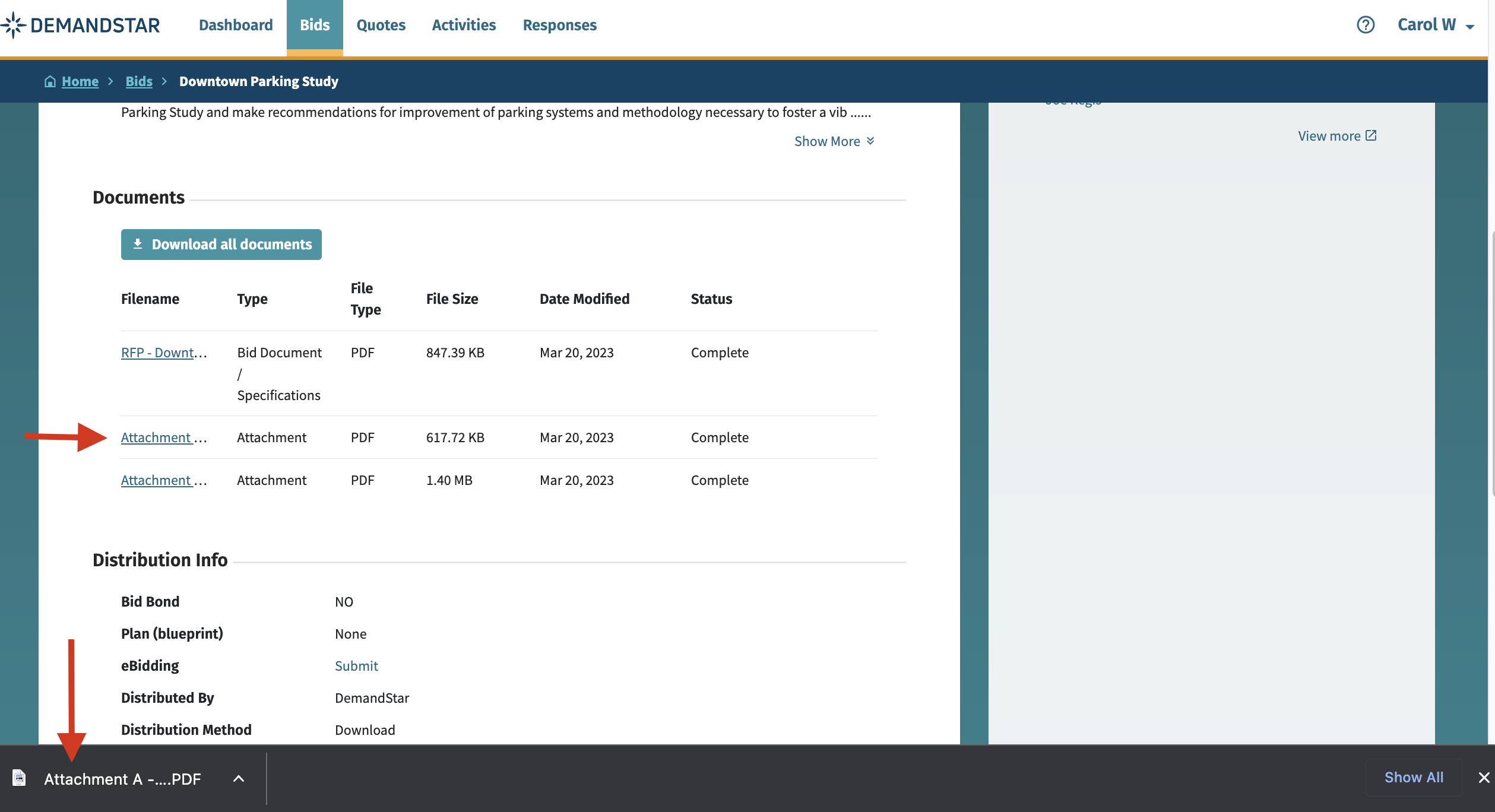 If you do not see them here, they can be found in the Downloads folder of your computer.