Inviting a new user to a Vendor Organization
To invite a new user, you must be the admin for the organization (or have the "Invite user" role, more on that later in this article).
First you will need to navigate to your Global Vendor Record. Click your profile name at the top right of your portal and click "Settings". On the next page on the left select Global Vendor Record and then click the Manage my organization button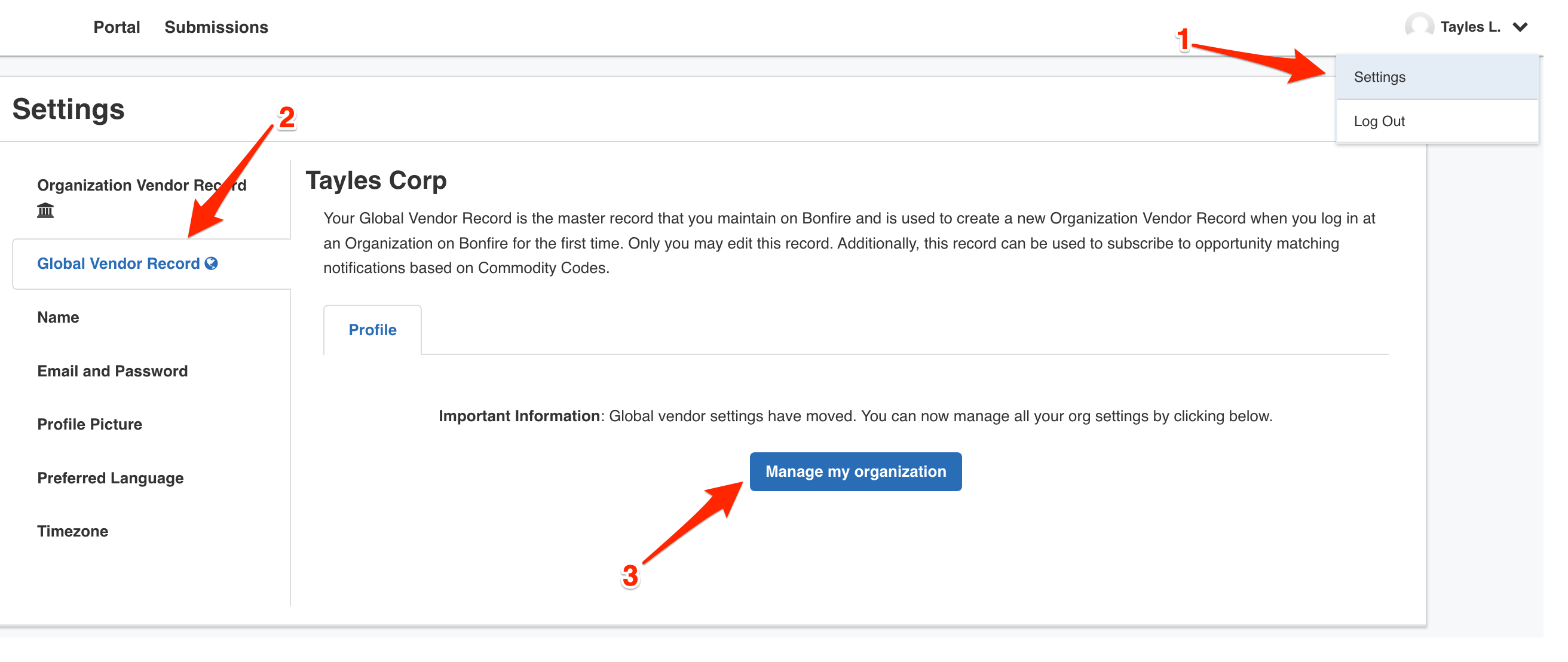 Once the next page has loaded, on the left sidebar, select Manage Users and from the following screen start entering the new user's details, including their email, first name, and last name.
PLEASE NOTE in order for invites to be sent successfully, you must have "Allow Domain Discoverability" enabled. You can check if your Vendor Organization has it enabled by looking below the user fields, as seen in the screenshot below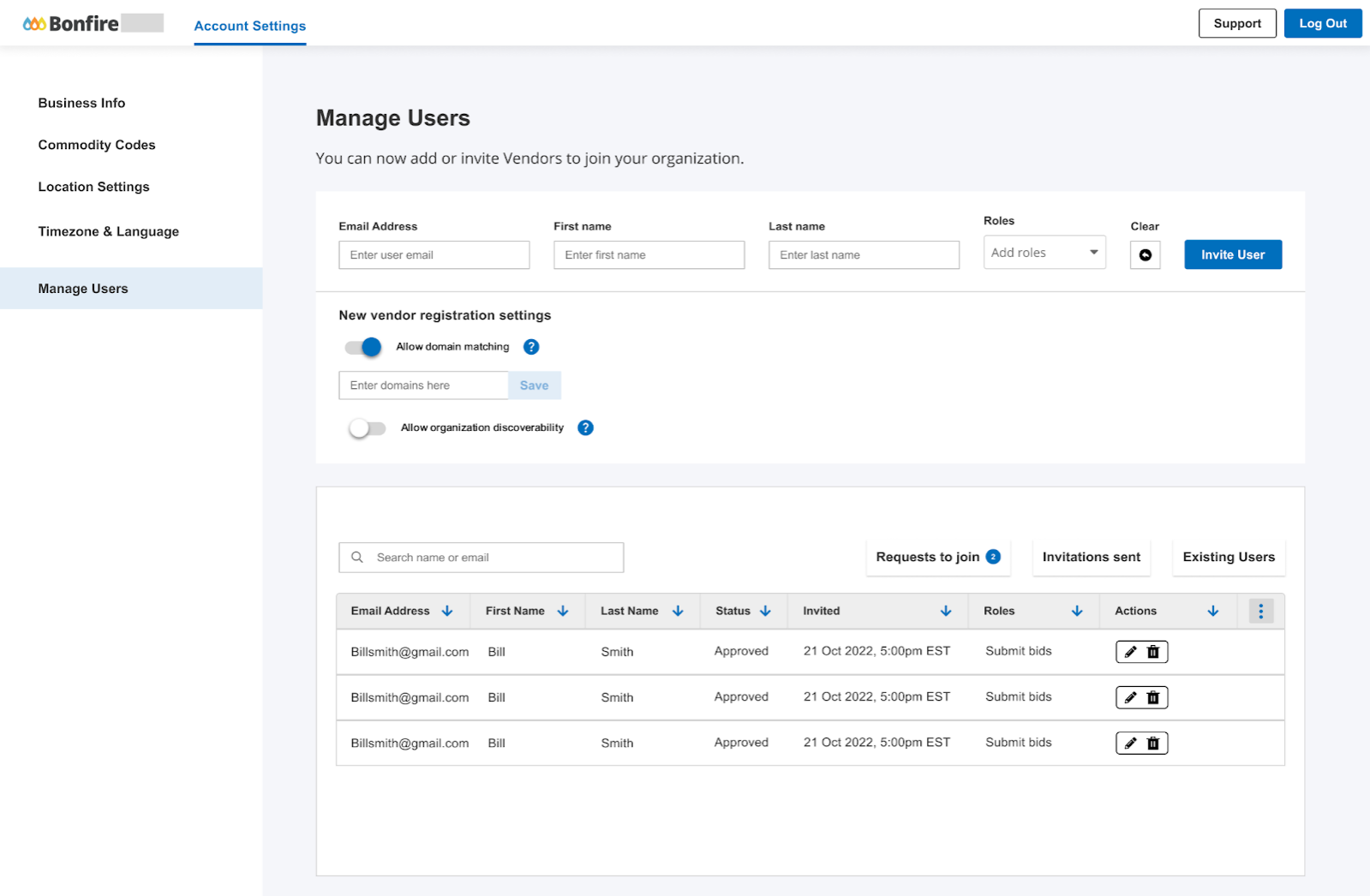 You can also select a role for the user. By default each new user will have the "Submit bids" role, this is currently not optional, but important to note because while each user will be able to participate in bids, unless they have the following two roles cannot update info related to the Vendor Organization:
Edit organization information: Allows a user to edit the global vendor record information (Business info, commodity codes, service regions)
Invite users: Allows the user to invite other new users
Once you have entered the user's info, and selected any roles you wish to give them, click the "Invite User" button. You can always edit these after by clicking the pencil icon in the user's row, as seen in the screenshot above. This is where you would also transfer admin rights to the Vendor Organization.
For a user who is registering on their own, they can still be associated with a Vendor Organization if they have Domain Matching and/or Domain Discoverability enabled, click to read more.
You can also read more about inviting an existing Vendor user, which would Initiate a Merge.