What does "Business Certified as Veteran Owned" mean?
During the Vendor Registration process, some Purchasing Organizations will create Custom Vendor Types or Custom Fields requesting information regarding your business being owned by a veteran. This may appear as shown below.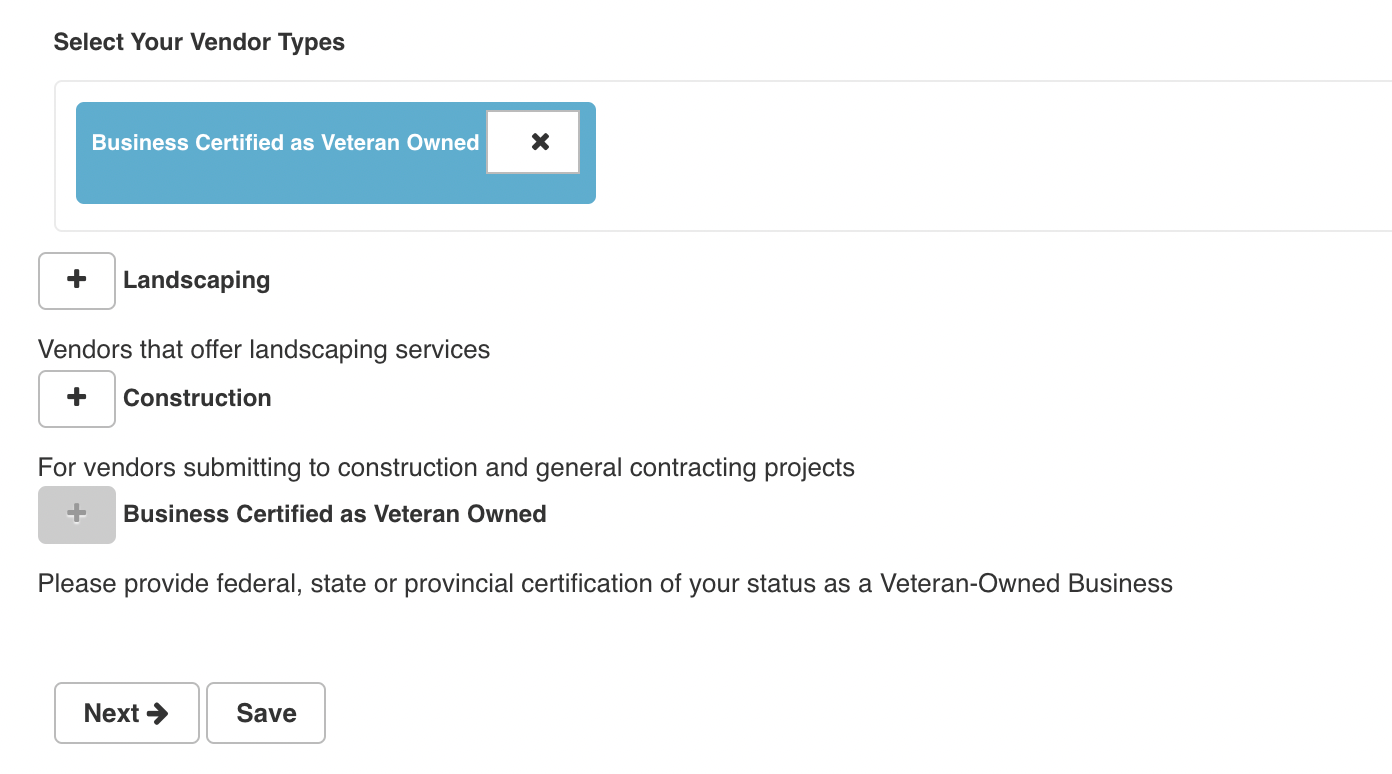 If this does not apply to you or your business, do not select the specified Vendor Type. If you have selected this in error, you can remove it by clicking the small white "x" on the blue Vendor Type label. However, if this does apply to you, select this Vendor Type by clicking the "+" by the correct Vendor Type, greyed out in the image above.
On the next screen, you may see something like this: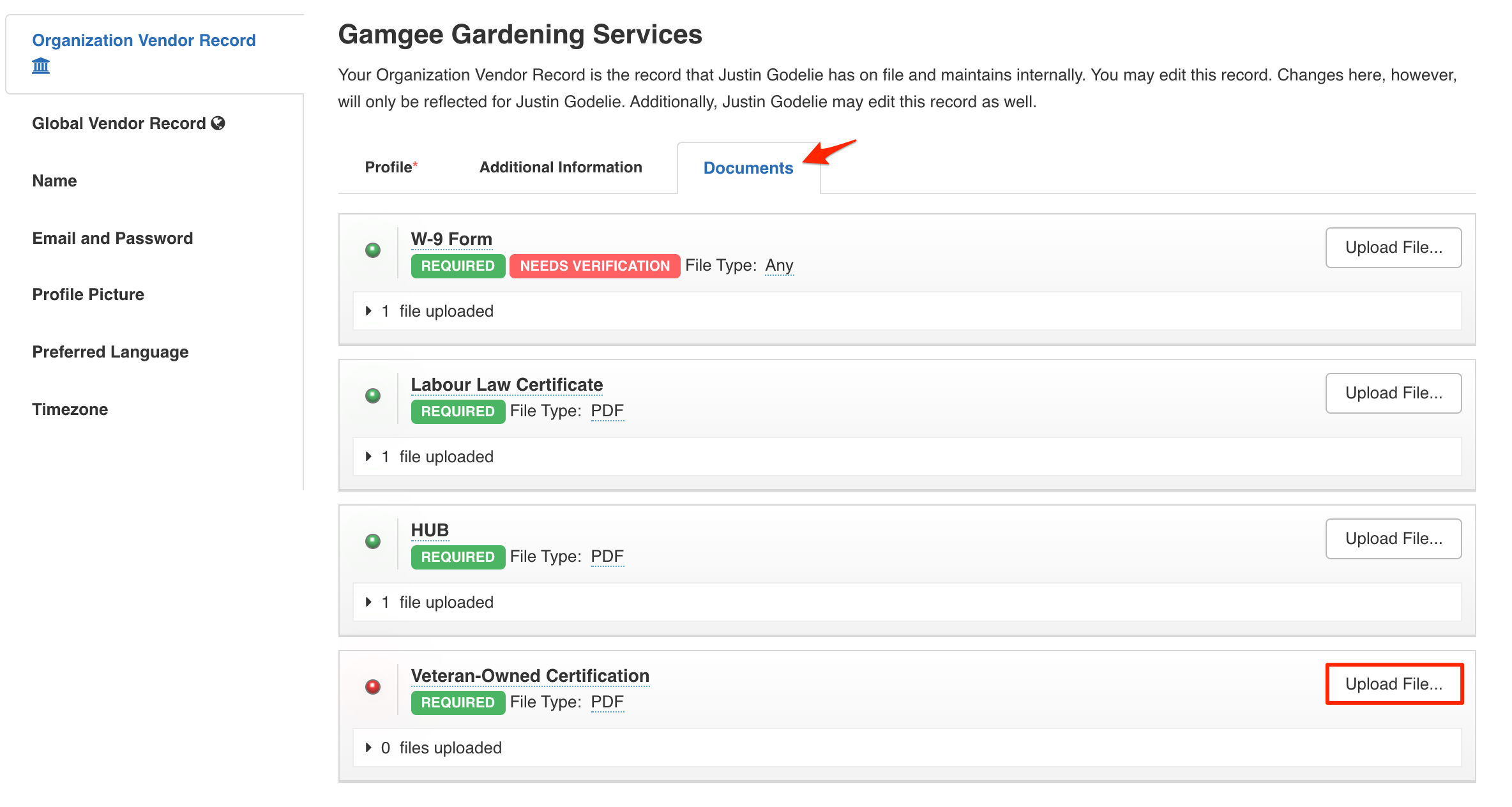 Click Documents to show the Upload File Slot, then click Upload File to choose the relevant file from your computer. Once you see the below message at the bottom right of your screen, your file has been uploaded correctly!

If you have questions regarding what constitutes required proof, please contact the Purchasing Organization directly, as a different organization may have different requirements. To do that, please follow this guide: How do I contact the Project Owner?