Do I have to wait for my Documentation to be verified before completing registration?
In the case where a Buyer requires that documentation needs to be verified, you can still complete your registration, as long as you provide all of the required documents. In the screenshot below you will see that the documentation was successfully uploaded, and is showing that verification is required.
The green checkmark next to Step 3: Documentation lets you know that you've uploaded all required files.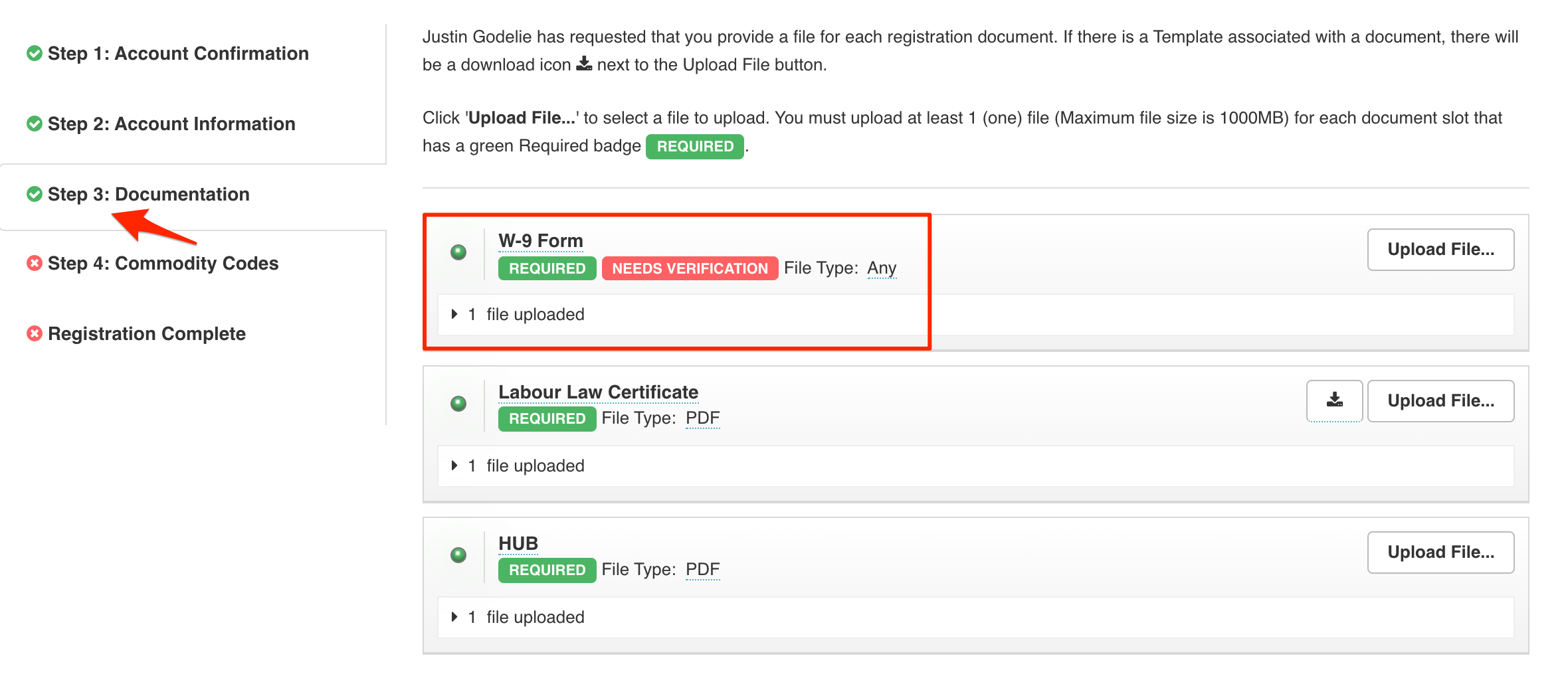 You can check on the verification status of your documents in the Settings tab. The verification status will be in your Organization Vendor Record under Documents. Please note that it is up to the discretion of the purchasing organization to verify your documents, however once you upload them, nothing further is required from you unless the purchaser notifies you later on.