How do I complete registration if I don't fall under one of the Vendor types?
The selection of Vendor Types available during Vendor Registration is a custom setting that individual Organizations can set on their Portals. In some cases, this setting may be Mandatory.
If you are trying to register through an Organization that has Vendor Types as one of their fields, but you do not fall under one of the Vendor Types that they have defined, you can simply click Save and then the Continue to... button to proceed with registration.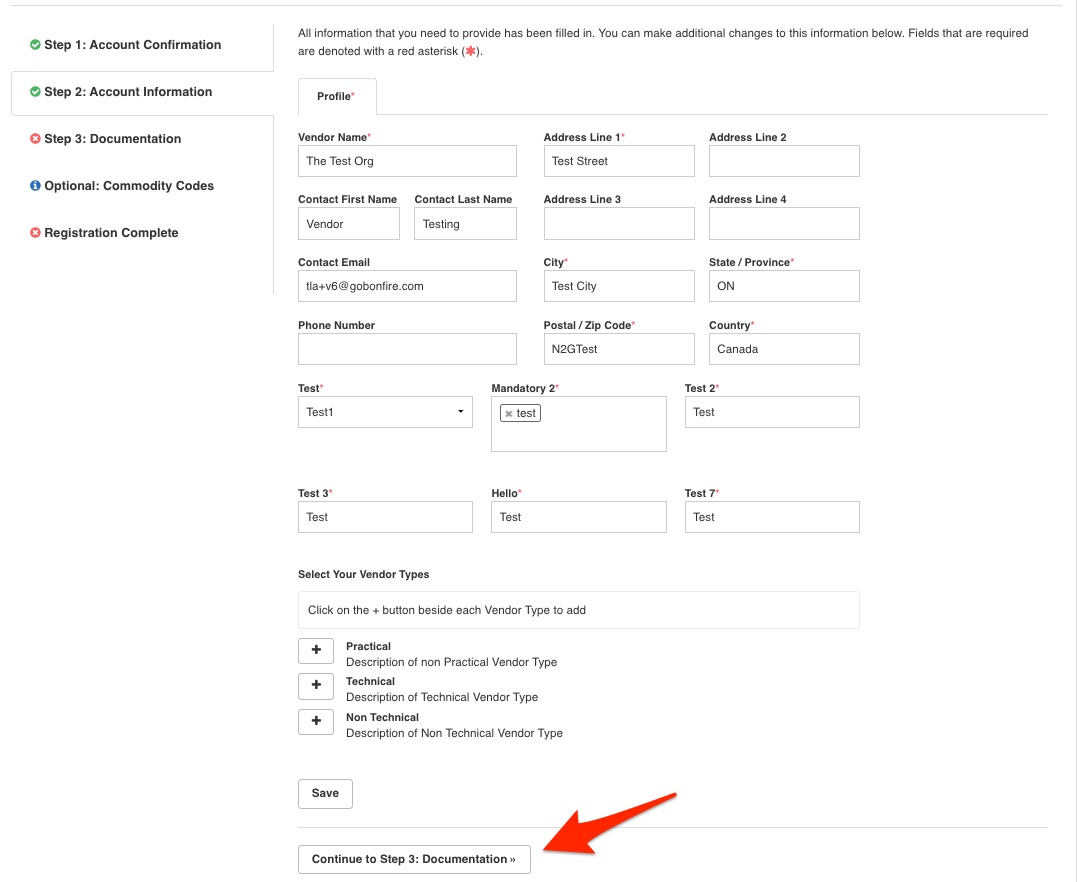 However, in cases where Vendor Types are Mandatory, you will not be able to skip this step. Mandatory Vendor Types are marked by a red asterisk.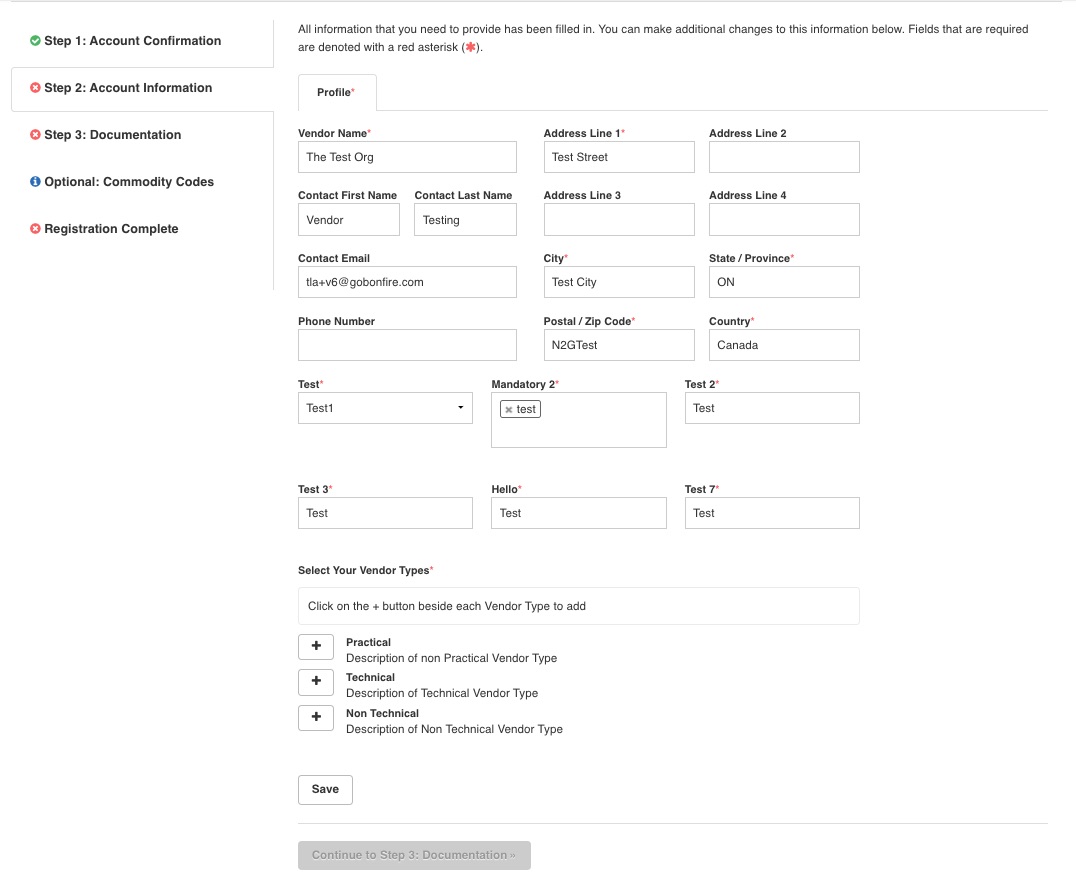 We recommend selecting the Vendor Type that most closely matches you. You can later contact the Purchasing Organization to clarify your Vendor Type if you are unsure you selected the correct one(s).