How do I reset my password?
If you forgot your password and would like to create a new one, start by navigating to the login screen and click the Forgot your password? link: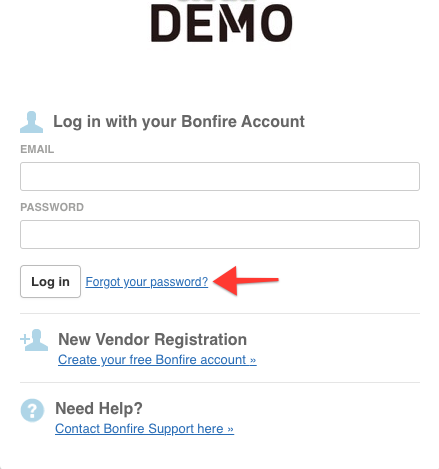 In some Portals, you will first need to type your email address and then click Next before having access to the Forgot your password? link: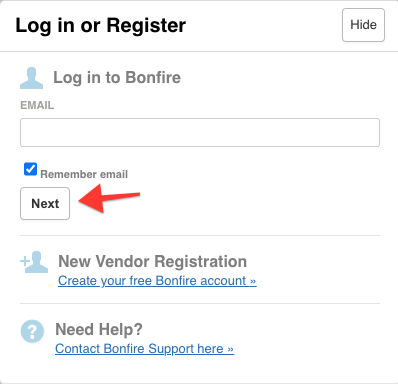 You will then be prompted to enter your email address. Once you've entered your email address you can click that you aren't a robot, and follow instructions to prove you're not a robot. Once you've done that you can then click to send the password reset link to your email.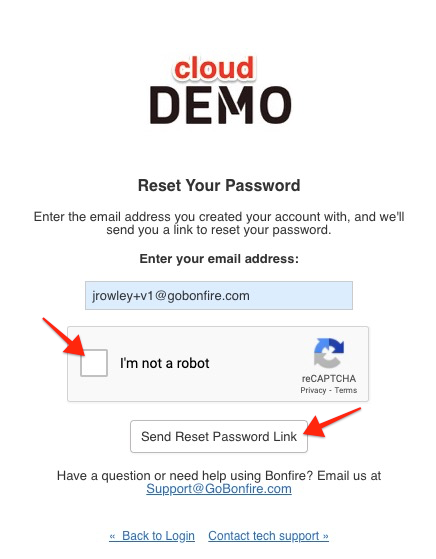 You will then see a confirmation screen saying that a reset password email has been sent: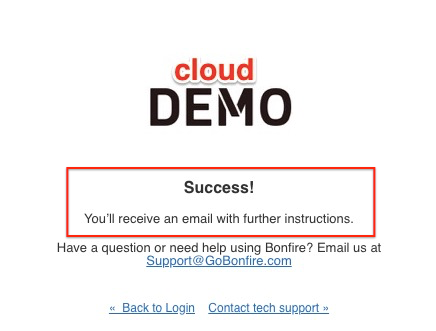 You should receive an email shortly with the subject "Bonfire Password Reset". If you don't have an active Bonfire account you will not receive an email and will need to register for a Bonfire Account. Be sure to check your junk mailbox in case your email is set to filter certain mail out! It should look similar to the below: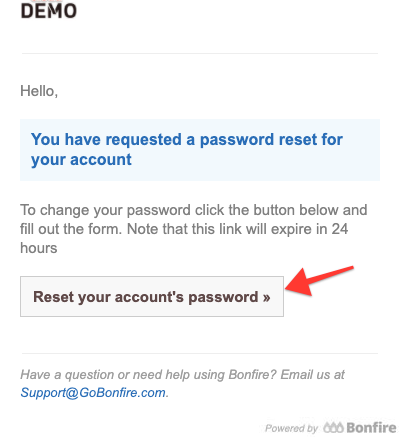 When you click the Reset your account's password button you will be taken to a new window that allows you to enter a new password (please note it must contain at least 10 characters). Once you've clicked the Set New Password button your password will be changed. You can now use your new password to login to Bonfire.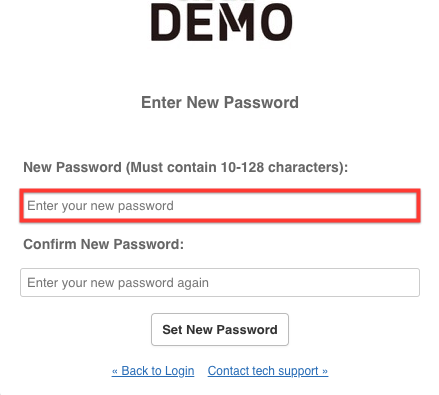 NOTE:
If you are still unable to log in after resetting your password, your browser's autofill feature may be inputting a previous password. In this case, we recommend referring to your autofill settings and/or switching to a different browser.
Check your email spelling and ensure there are no extra spaces. If you happened to have never created a Bonfire account before using that particular email, you'll need to go back to the login page and click on the Create your free Bonfire account link: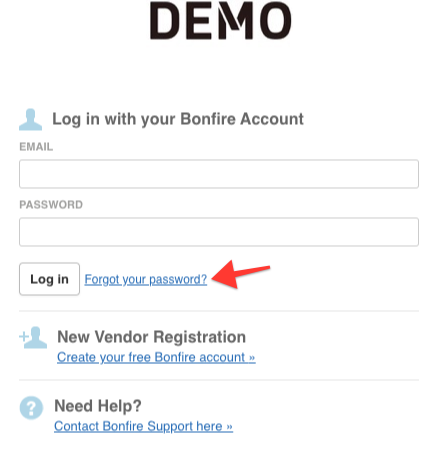 (For help with registering, please refer to our Vendor Registration page.)
Further Reading