How do I edit my Vendor Type(s)?
Organizations may require you to provide them with a Vendor Type. Vendor Types are a way for Organizations to know what their Vendors specialize in and require documents or other information accordingly. If the Organization has not set up Vendor Types, you will not need to worry about selecting them!
If you would like to add or delete the Vendor Type(s) associated with your account, you will be able to do so through your Organization Vendor Record found under your Settings: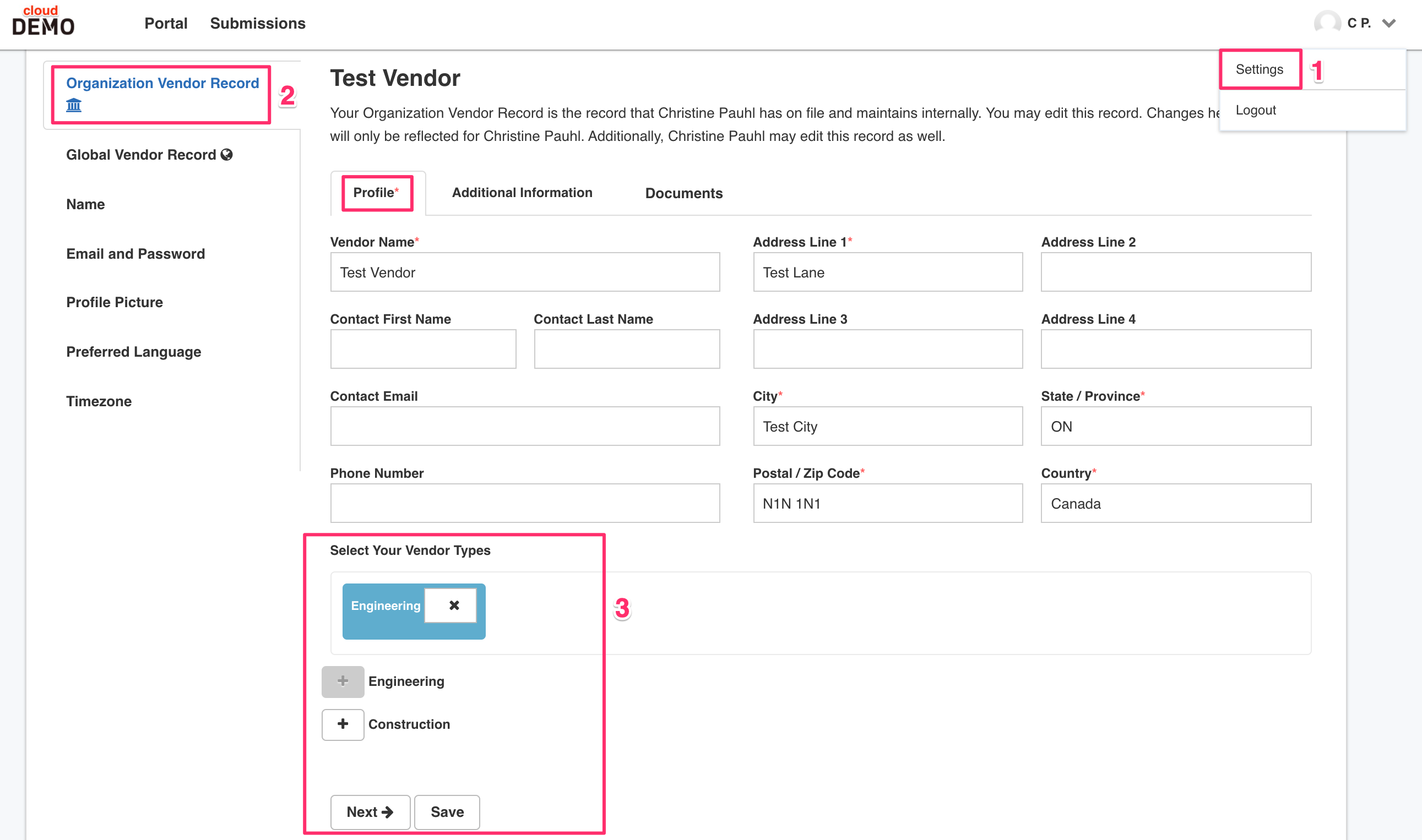 In some cases, you may see a red asterisk beside Select Your Vendor Types. This means that the Purchasing Organization has marked Vendor Types as Mandatory. Select a Vendor Type in order to move on to the next stage of the Registration process. If no Vendor Type applies to you, please select the closest Vendor Type that may apply to you. In the below example, Select Your Vendor Types is marked by a red asterisk, indicating it is Mandatory.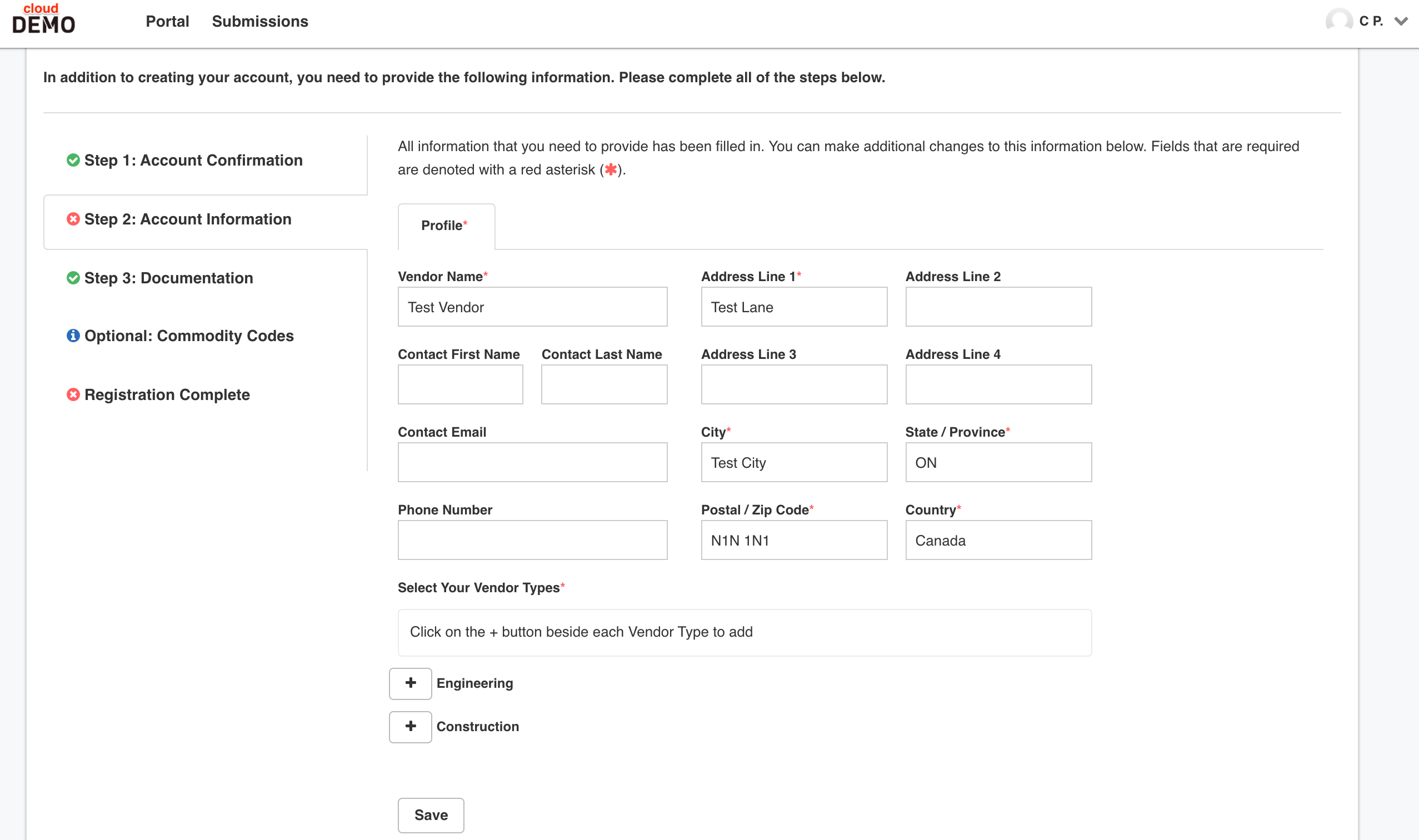 If you are unsure regarding which Vendor Type to select, choose one that most closely applies so you may proceed, then please contact the Purchasing Organization in order to inform them.