How do I change the name used for my Bonfire Vendor account?
If you would like to change the name associated with your Bonfire vendor account, you can do so by logging into your account and then navigating to the Settings, which can be accessed via the drop down menu from the chevron in the top right hand corner beside your name. There are then three tabs you will want to change your name under:
Organization Vendor Record
Global Vendor Record
Name

Under the Organization Vendor Record tab, change the Contact First Name and Contact Last Name fields and then click Save at the bottom of the page. This is the name that the organization whose portal you're currently on has on file for you.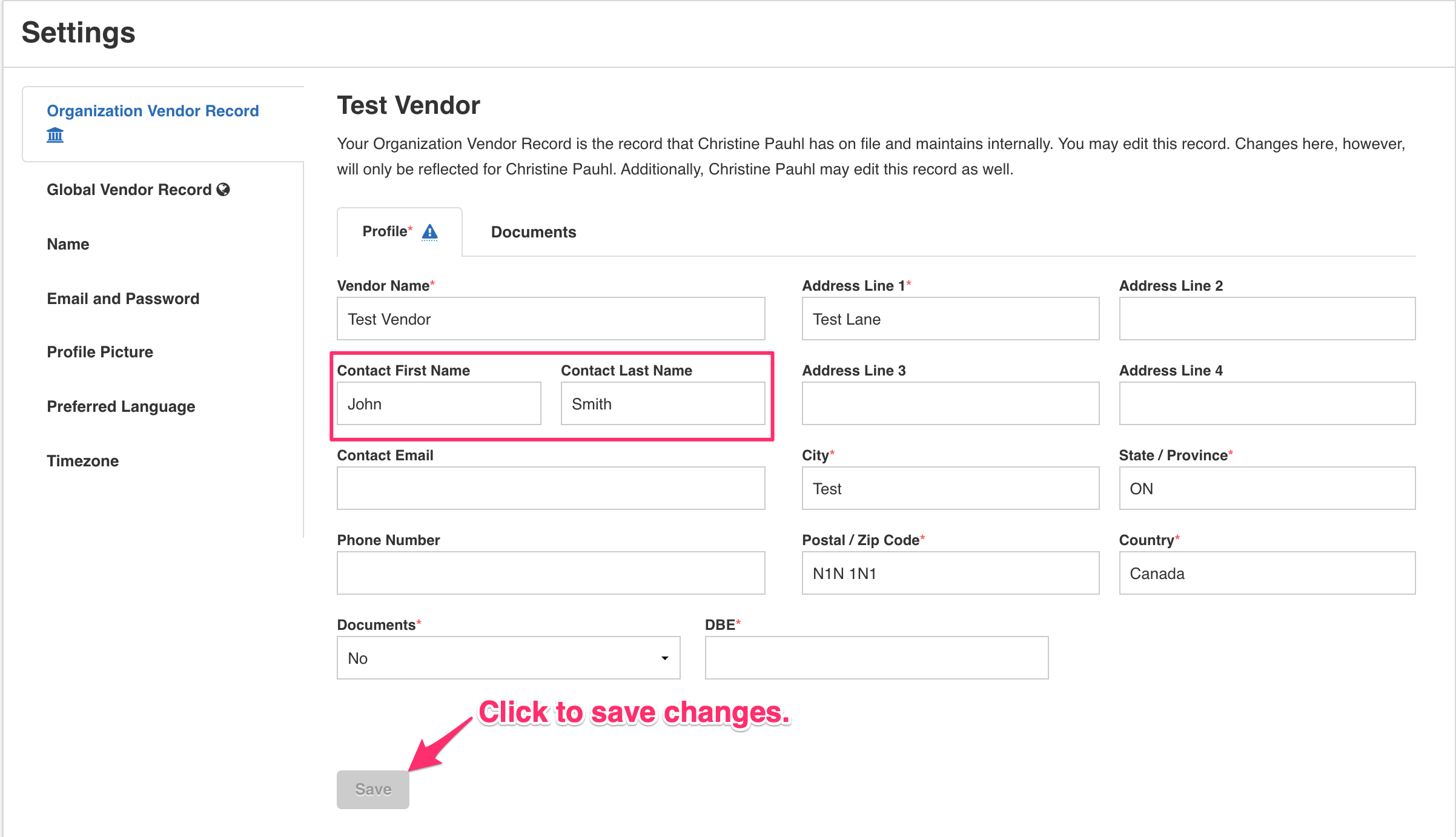 Next, change the Contact First Name and Contact Last Name fields under the Global Vendor Record tab. This is the name that Bonfire keeps associated with your vendor record, independent of the portal(s) you're registered with. Going forward, this is the name that will be displayed to any new Bonfire portals that you register with.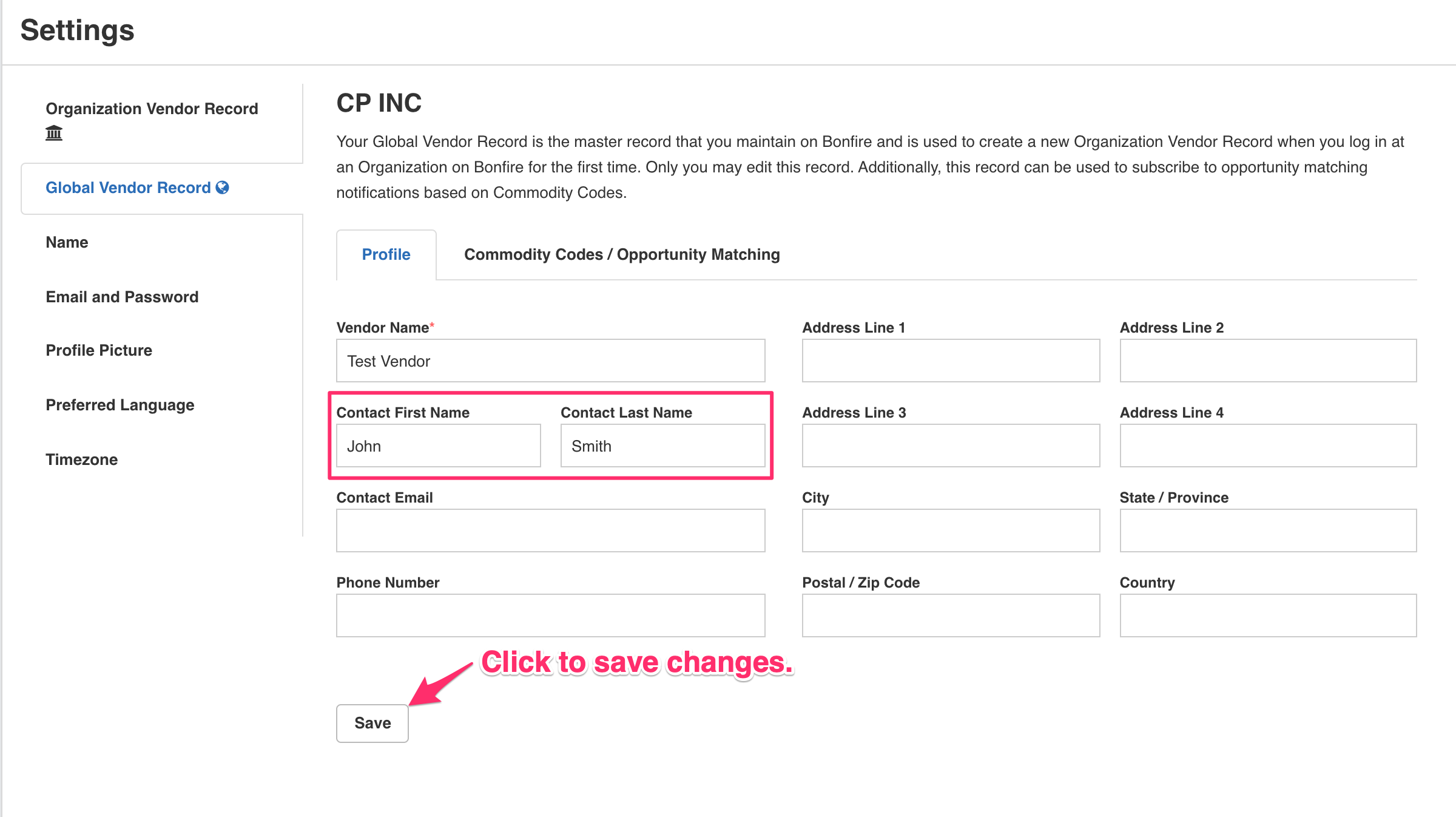 The final location to change your name is under the Name tab.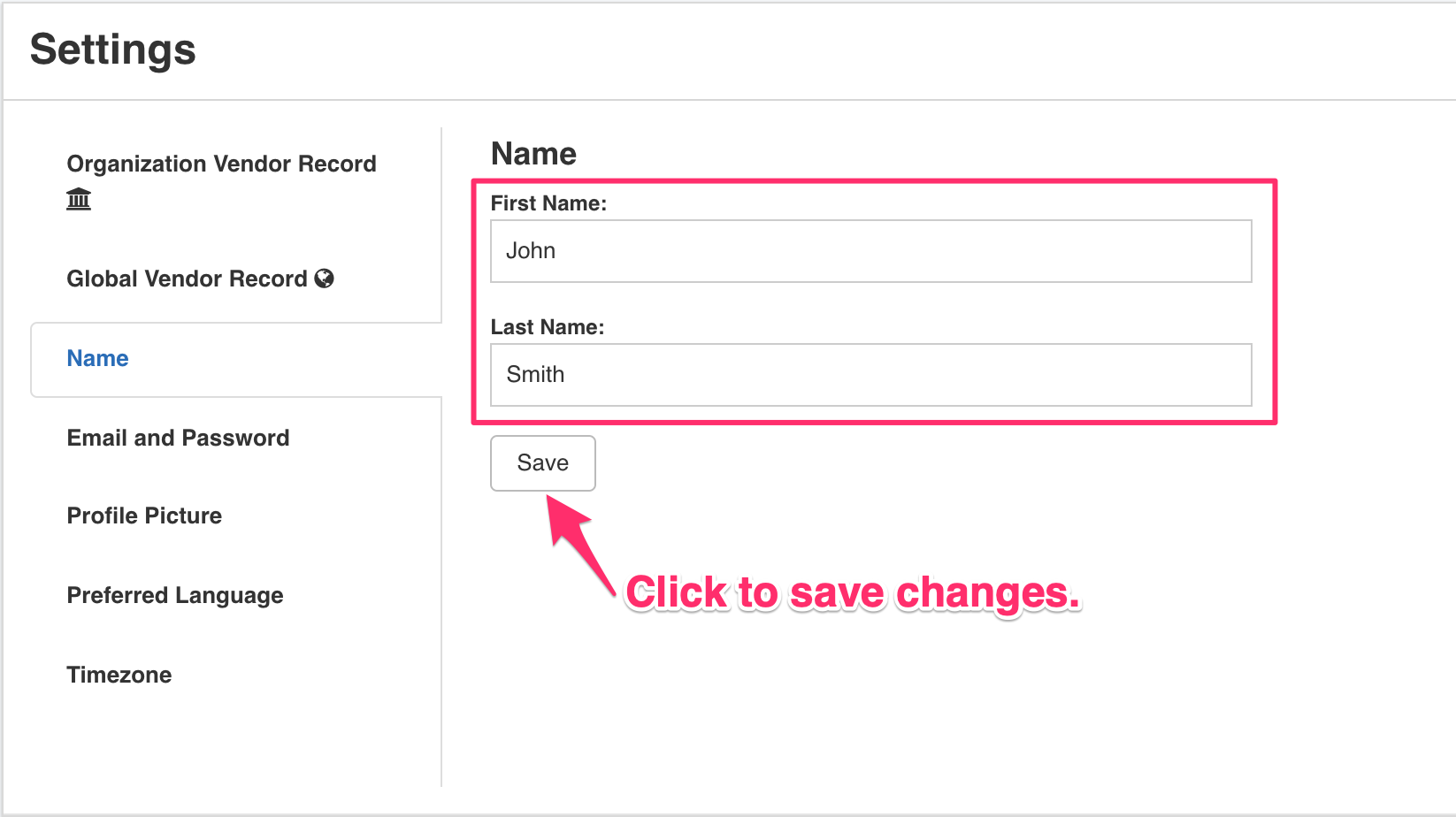 Once you've adjusted your name in those three locations, the new name will be used for your Bonfire account going forward.
For more information on adjusting other settings associated with your vendor account, please view our Exploring Vendor Settings page.