How do I add or delete Commodity Codes on my Vendor Record?
Commodity Codes are classification codes used for products and services. Assigning Commodity Codes to your profile allows you to receive automatic email notifications of any Projects matching the codes that have been posted on Bonfire.
To access the Commodity Codes tab in Bonfire, you must first be logged in. Once logged in, click on Settings located at the top Right of the screen. From the Settings page, you'll find a tab titled Commodity Codes underneath the Global Vendor Records option on the sidebar to the left.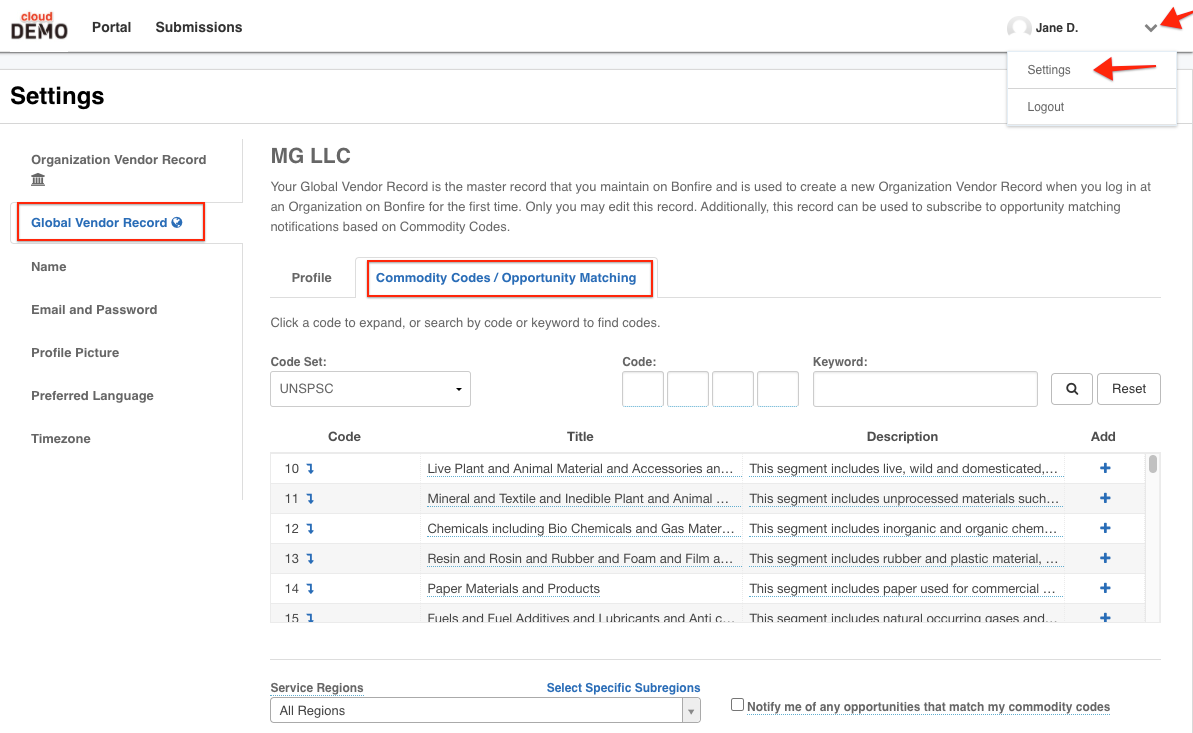 From this tab, you will be able to search for relevant codes depending on the services / products you would like to be matched against. Once you find a relevant Commodity Code you can add it to your profile by clicking the + sign next to the code.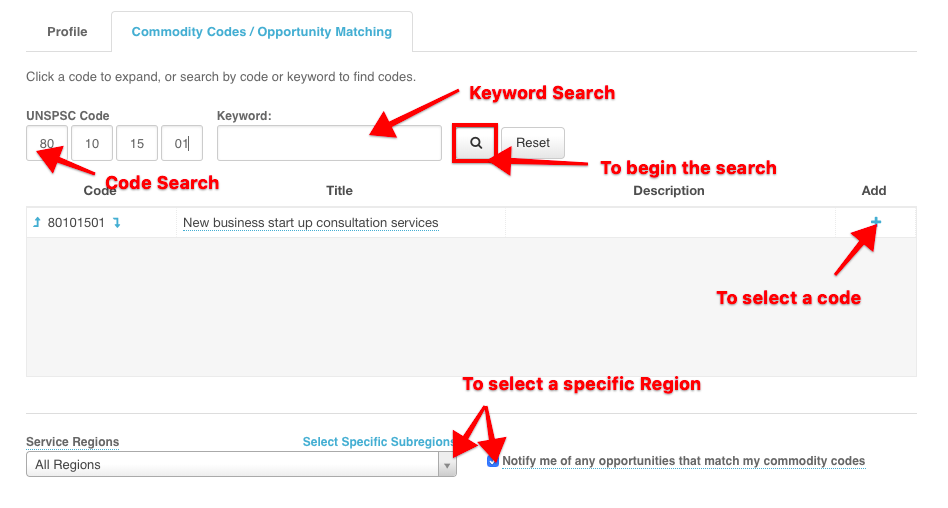 Commodity Codes that you add to your account will appear in a blue box above the Keyword Search bar. If you hover your mouse over these codes, you will see the full name of that Commodity Code you have added to your account.
To delete a Commodity Code from your profile, you can simply click on the "x" next to the Commodity Code, as shown below.


NOTE: We recommend still manually checking all Organization's Bonfire portals of interest to you from time to time for any new opportunities, since the commodity codes attached to your account may not match what the Purchasing Organization attached to their opportunities.