How do I Subscribe to Opportunity Notifications?
If during your Registration you chose not to opt-in, or you decided at one point to unsubscribe from Bonfire Opportunity Notifications, you may choose to receive Opportunity Notifications by following the instructions below.
To begin, log in to your Bonfire account. Click on the chevron by your name (top right), then Settings, and navigate to the Global Vendor Record tab. Here, you can check the "Notify me of any opportunities" box to opt-in to receiving Opportunity Matches within Bonfire.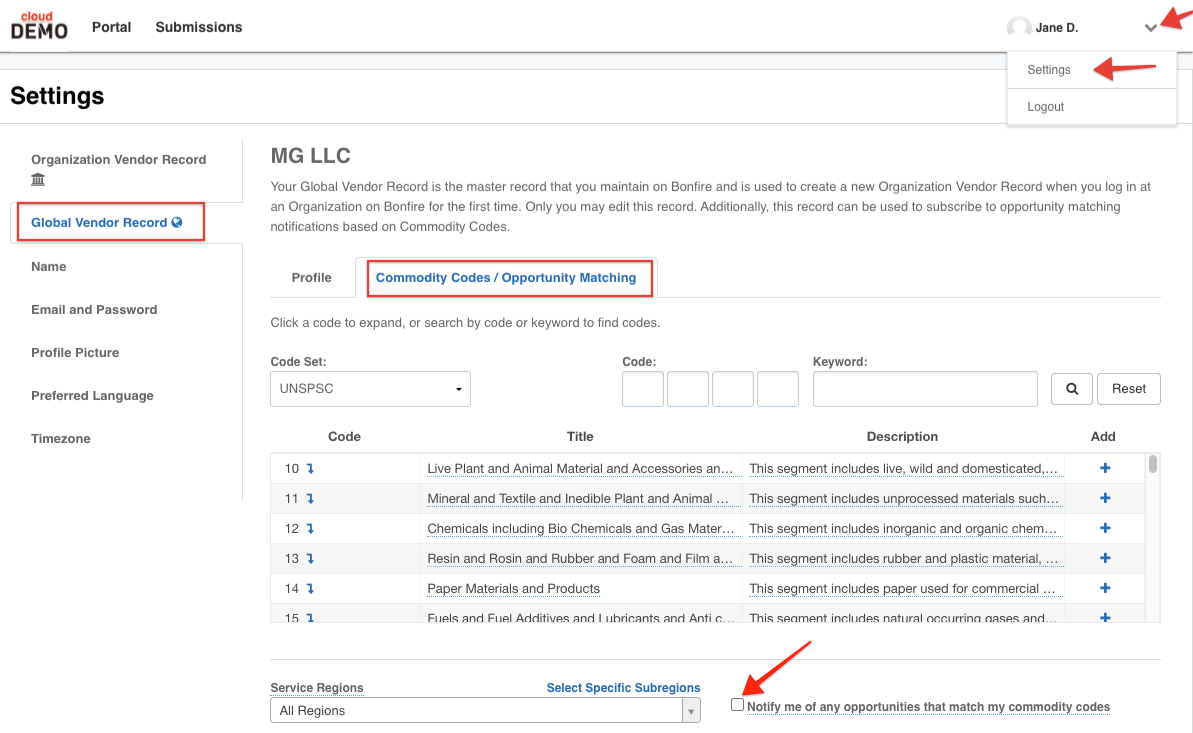 Matches are based on the Commodity Codes listed on your account. If you've not yet added Commodity Codes, click here to learn more about how to do so. You may also choose to narrow your opportunity notifications by region. For more details, take a look at our How do I receive bid notifications only in my area/region? page.
NOTE: Even if you choose not to receive automated Email Notifications, you may still receive invitations to projects explicitly sent to you by Buyers using Bonfire as well as communication about projects that you may have interacted with.