What do I do if my account is disabled?
When attempting to sign into Bonfire, you may see this error message: "This account has been disabled."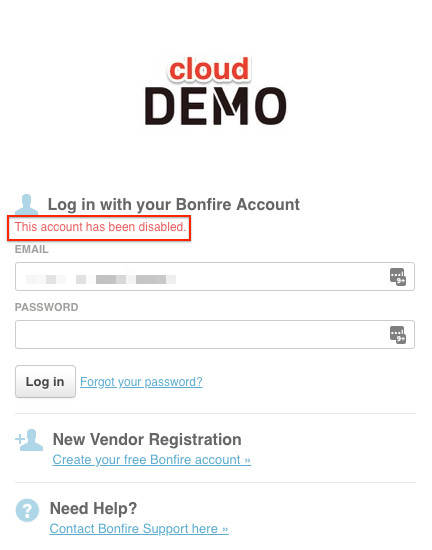 This means your account may have been manually disabled by your Organization Administrator, or automatically disabled from too many (maximum 50) consecutive failed login attempts.
If you believe your account has been disabled after too many failed login attempts, please reset your password by clicking the Forgot your password? link (see our How do I reset my password? guide if more instructions are needed).
If you find that your account has been disabled after your first login attempt, you may have to reach out to your organization administrator directly for further clarification, as they are the only one with the authorization to re-enable accounts.