How can I view an opportunity that I was invited to?
If you received an email invitation to a bid, you may be wondering where to navigate on the organization's portal to be able to view the opportunity.
First log in to your account, if you have not done so already, by clicking the blue Log In/Register button on the top right hand corner of the page. Then click on the My Opportunities tab: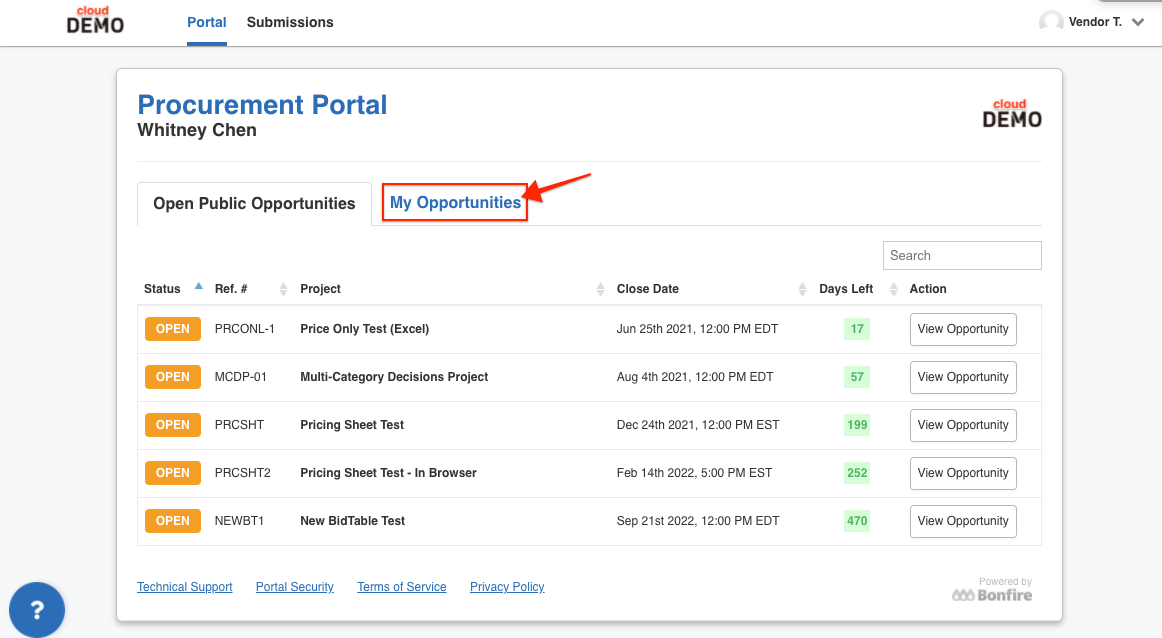 From here, you should be able to see the opportunity you were invited to. To see the opportunity's Project Details page simply click on the View Opportunity button.
NOTE: If the opportunity still does not appear, the Open Date of the project may not have passed yet or you may not be logging in using the correct email address. Only the email address that received the invitation is authorized to access the bid. If you'd like to access the bid with a different email address, you must reach out directly to the bid administrator (NOT Bonfire Support) as they are the only one who can modify the invite list.