How do I receive bid notifications only in my area/region?
If you'd like to receive notifications for only your state or province, or only those you're licensed in, you can easily set that up via the Settings menu.
First, you'll need to ensure you've logged into Bonfire. Click on the chevron beside your name (top right) then click Settings.
From there, you'll see a tab called Global Vendor Record located on the left hand side of the page. If you click on this and navigate to the Commodity Codes tab at the centre of the page, you'll see Service Regions displayed at the bottom of the screen.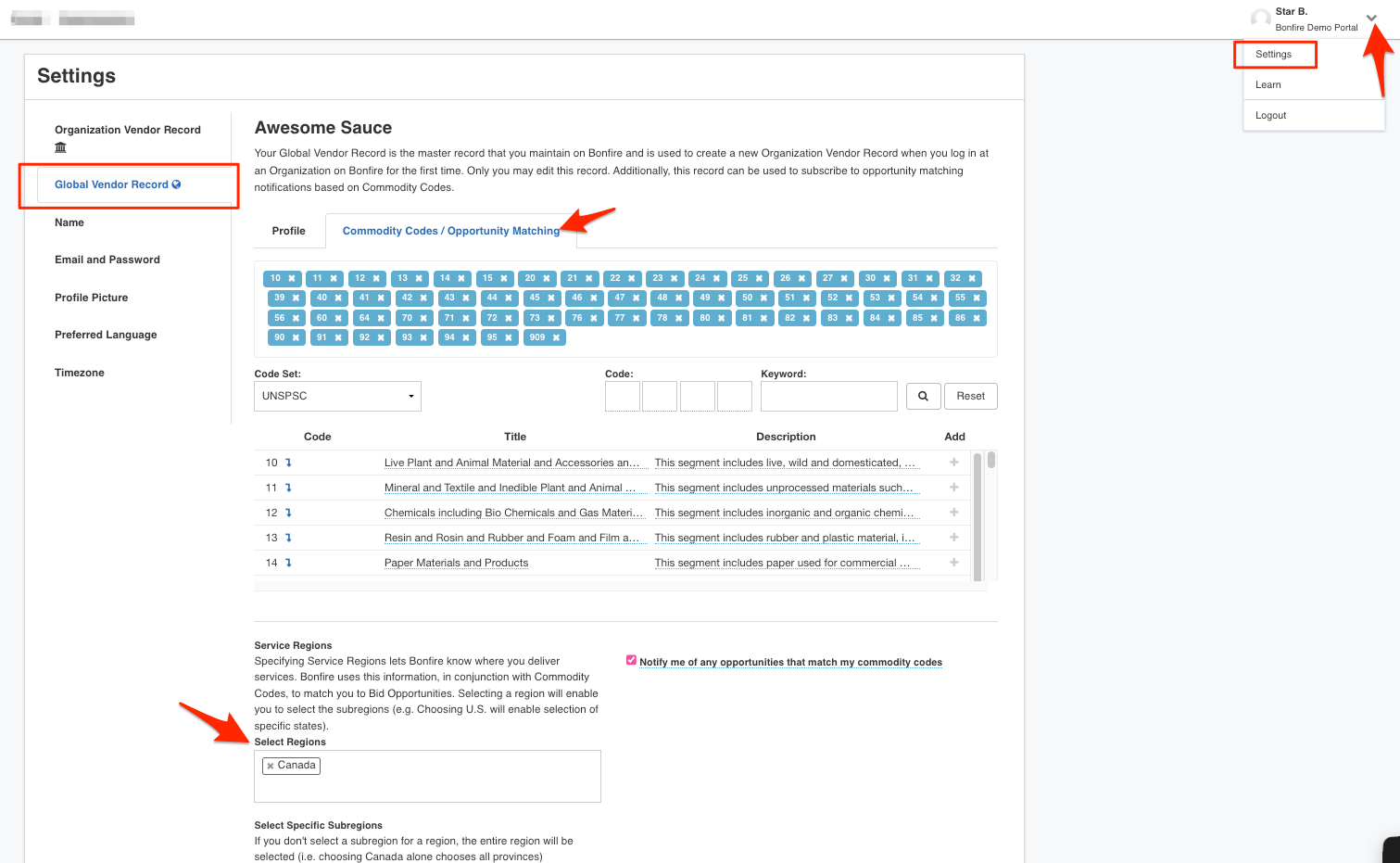 By clicking either Service Regions or Select Specific Subregions, you'll be able to narrow the regions you will receive notifications from.
To choose an entire country, click Service Regions. To choose one or more states or provinces, select your Service Region first, and then select your options from Select Specific Subregions.
NOTE: If you select a Service Region, you will see only subregions within that given Service Region.
Selecting just a Service Region:

NOTE: If you do not select a subregion for a region, the entire region will be selected.
Selecting a Subregion: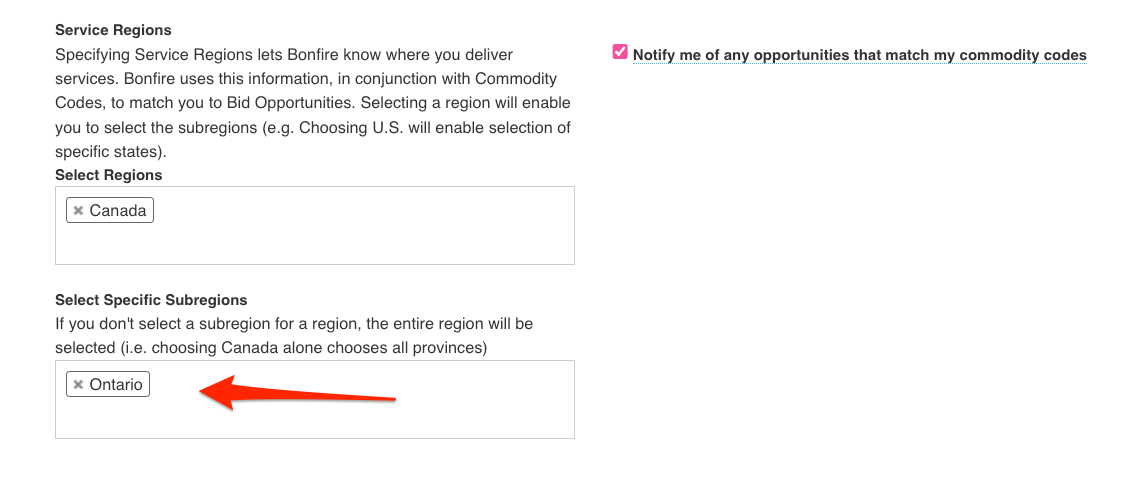 NOTE: You may still receive Invitations to participate in Projects outside of your selected Service Regions. These are sent out directly by Project Owners (Buyers) and Bonfire has no control over these. If you do not wish to receive these direct invite notifications, please reach out to the Purchasing Organization to have them remove you from their invitee list.