How do I send an attachment?
When a Project Owner replies to a question using the Vendor Discussions tool built into Bonfire, you can respond within that same tool. The tool can be found under Messages and then Vendor Discussions. In some cases, Project Owners may turn on a feature that allows you to send attachments to them through the Vendor Discussions.
If you have been granted access to attach a file you should see an Attach File button below where you would type a message, shown within the screenshot below.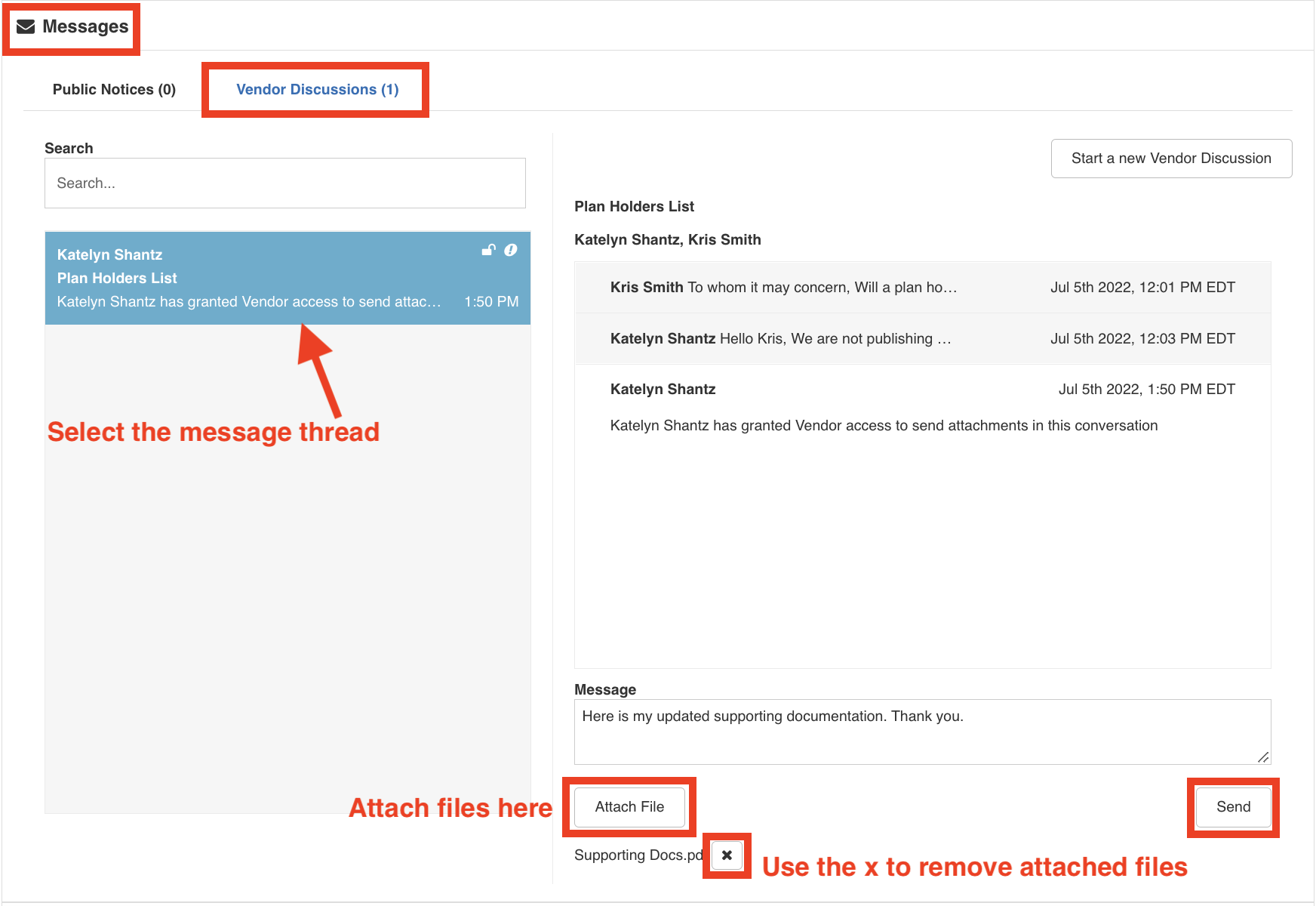 NOTE: If you do not see the Attach File button, then the Project Owner has not enabled access to send files. In this case, if you are still looking to send an attachment, we recommend you reach out to the Project Owner to inquire what the best ways to send those attachments are.