How do I find answers to the questions I've submitted for a Project?
If you've submitted questions via the Vendor Discussions feature, there are multiple ways to receive a reply to your question.
You may receive a direct (non-public) response to your question, in which case you'll receive an email notification with the subject "New Vendor Discussion Messages for [Project Name]":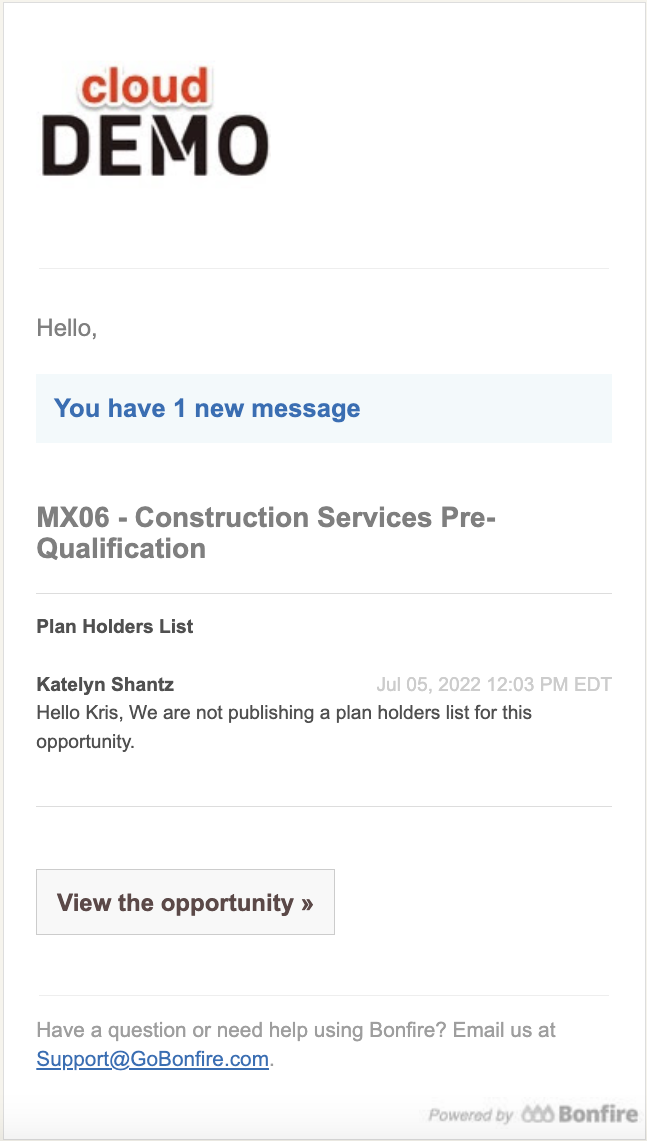 This answer will also show up under the Vendor Discussions tab on the opportunity page. Conversations with new unread messages will be completely bolded. Conversations with a response from the Buyer will be denoted with an exclamation mark in the top right corner.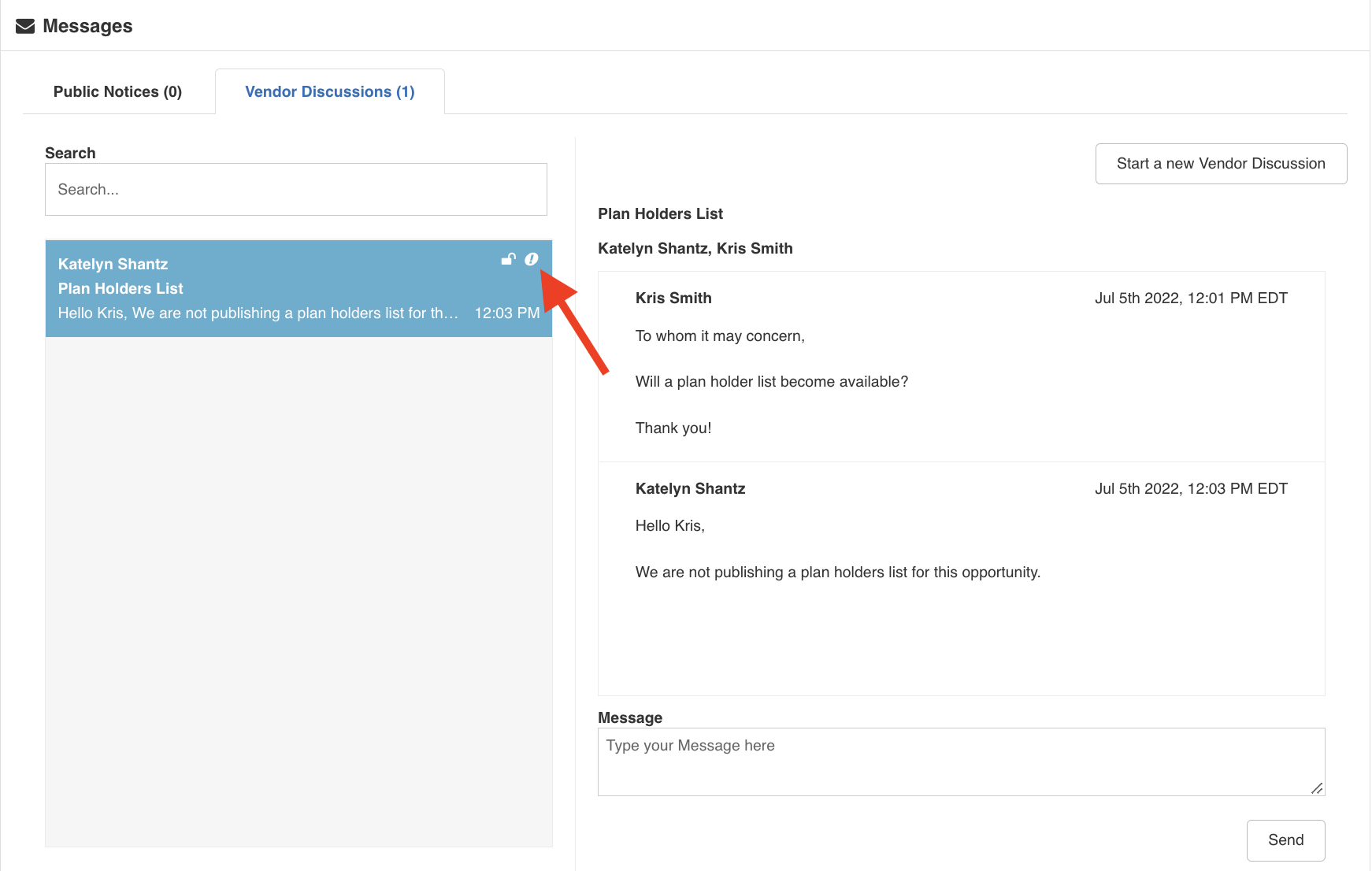 Note: Your question and answer cannot be viewed by anyone aside from you and the Buyer.
In some situations, the Project Owner will instead issue a Public Notice or an addendum/Q&A file to answer multiple vendor questions at once. When a Public Notice is issued, you should also receive a notification via email. You can then access the addendum/Q&A file under the Supporting Documentation section on the opportunity page, after logging into Bonfire. For more information on this, take a look at our Where do I download the documents for the opportunity? page.