I received an email telling me I have a new message, how do I view it?
You will receive an email notification whenever the Project Owner has sent a Public Notice for a Project you have previously interacted. You should be able to see the message you received as it is displayed on the email notification. The image below is an example:

​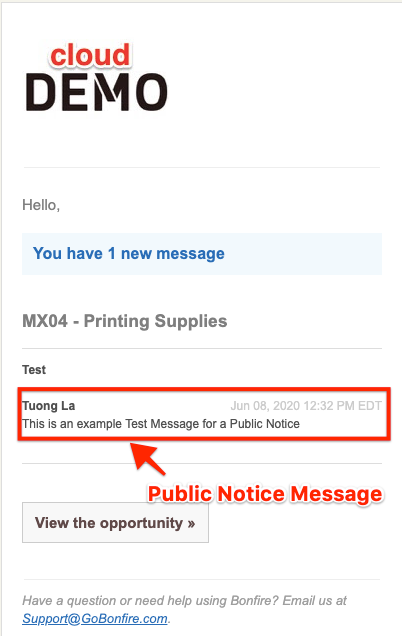 ​

Alternatively, you can click the View Opportunity button, and this will redirect you to the Project Details Page located inside the Purchasing Organization's Portal. You will see any messages sent by the buyer under the Messages section. To see how to view a Message under the Project Page, see The project owner says they've sent a public notice, where do I find that?