How can I see my Submission Files after the Project closes?
Once a Project closes you will not be able to access your Submission files. However, you will still be able to view the Opportunity and see the Project Details page through the My Opportunities tab shown in the screenshot below: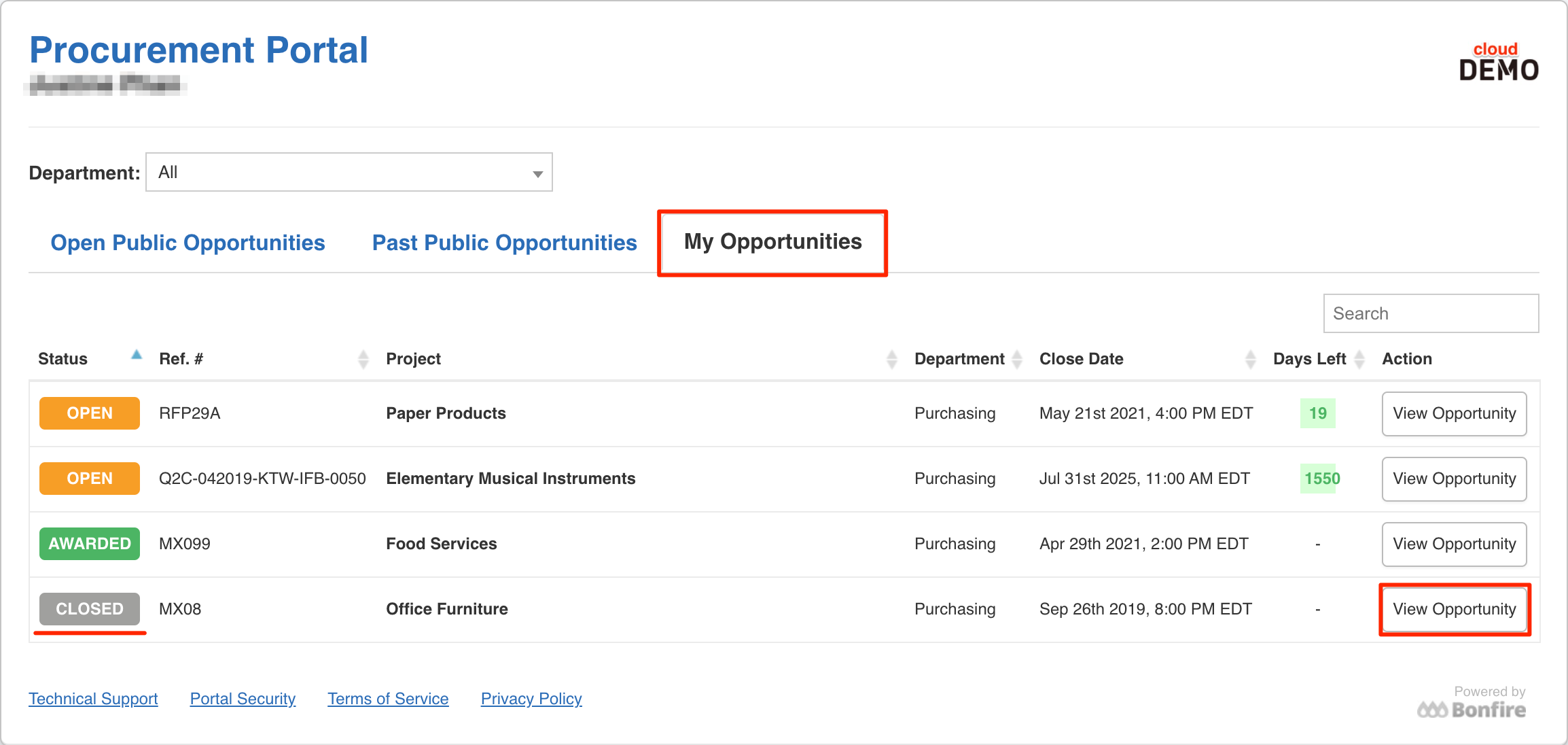 Please note that you only have visibility to submission file names after the project closes. You can view a list of your submitted documents by logging in and going to the Submissions tab. From there you can view all your Submission Receipts containing the list of file names under Completed.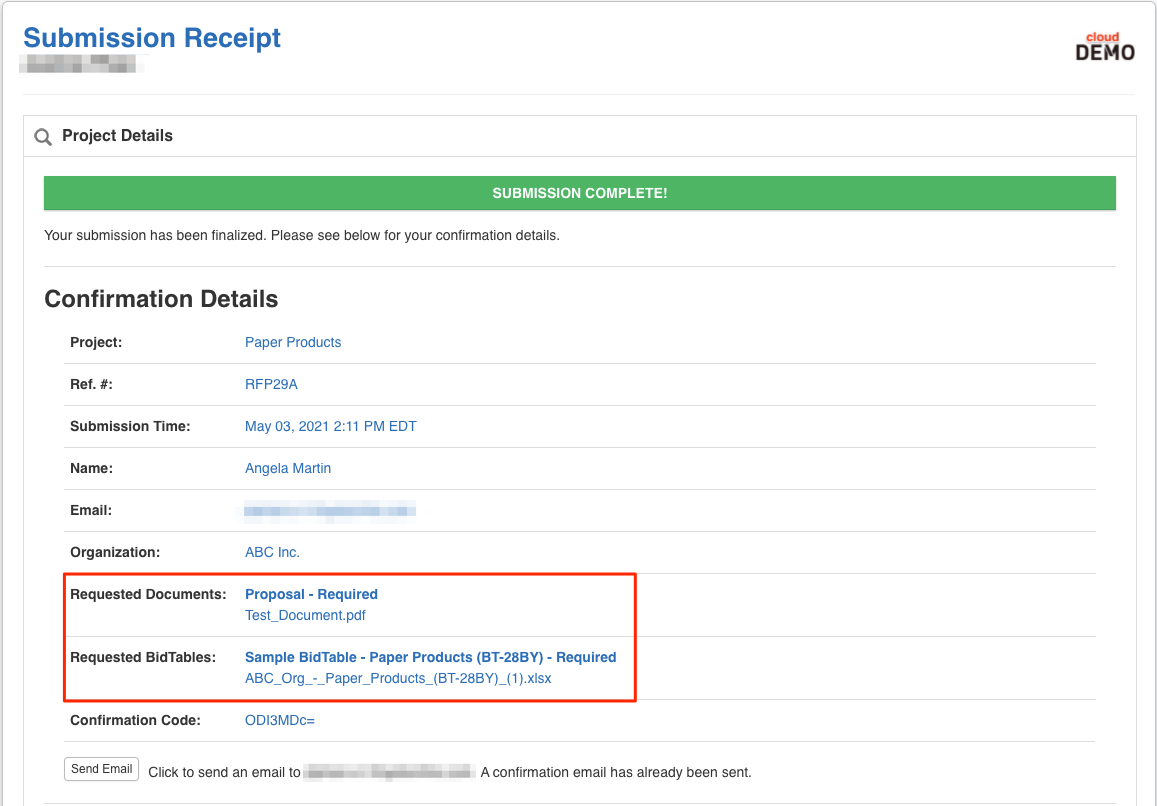 If the Project is still open and you would like to view the file(s) that you have uploaded for your submission, click How do I see the file(s) that I just uploaded for my Submission? page.