I'm ready to submit. Where do I upload my documents?
Once you've prepared your documentation, return to the opportunity page in Bonfire. At the very bottom of the page, you will see a button that allows you to Prepare Your Submission. To proceed to the Submission Page, please click this button.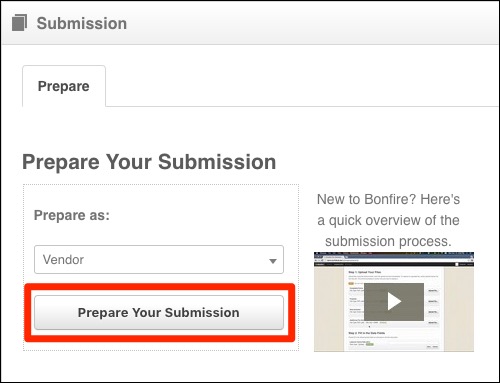 NOTE: For some projects, you may be prompted to Submit your Intent to Bid before you are able to see the Prepare your Submission button. To do so, take a look at our How do I submit my Intent to Bid? page.