How do I change my Organization Name in a Submission?
You can update your Organization Name for Work-In-Progress Submissions by editing the contact information. You'll find this in your Submissions section when logged in.
Updating your Organization Name via your Settings since beginning a Submission for a Project, will not automatically update the contact information tied to the Work-In-Progress submission. Changes to your Organization Name for Work-In-Progress submissions have to be changed manually.

On the Submission page for your Work-in-Progress Submission, click the Edit Contact Information button: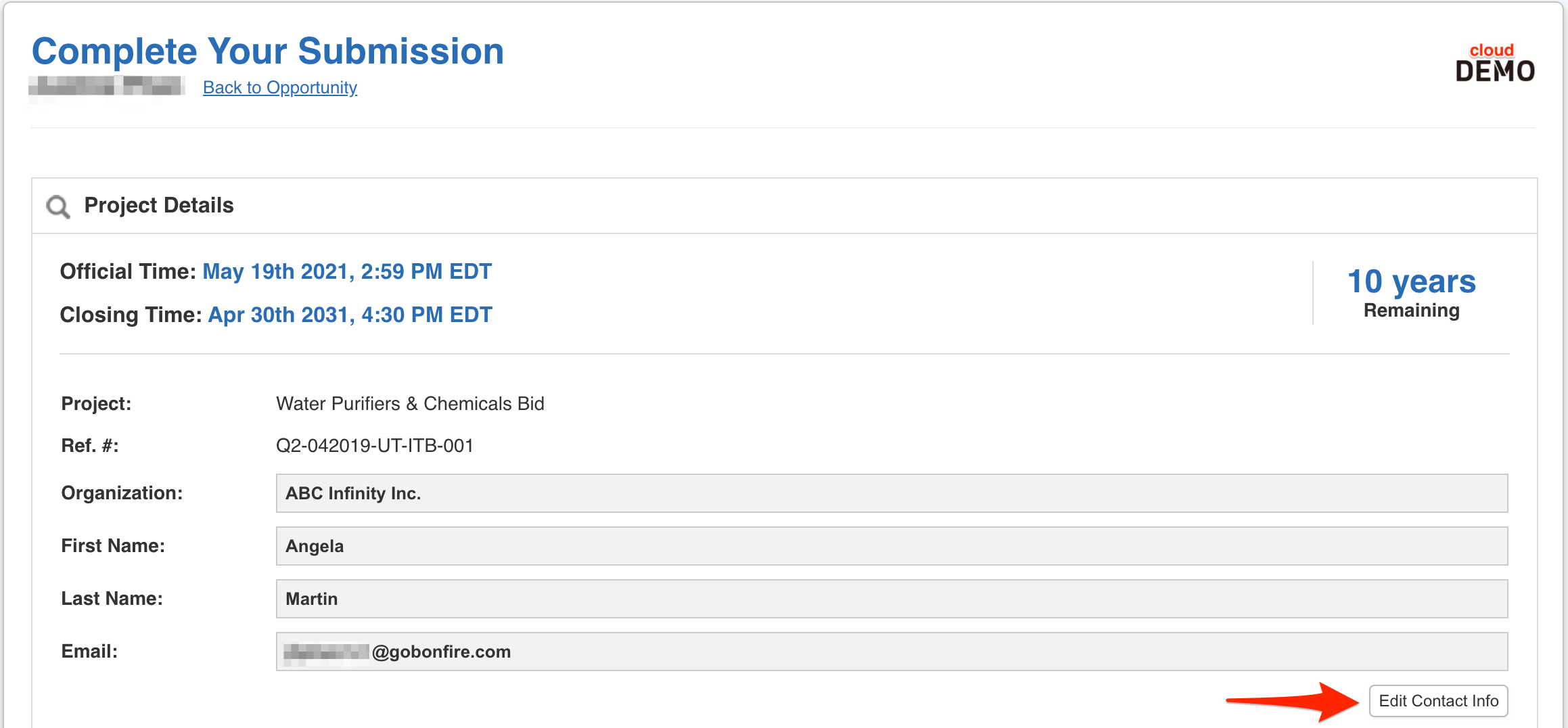 From there, you can update your contact information. Click Save to make the updates.