How do I submit my Intent to Bid?
Some opportunities require you to submit an Intent to Bid before you can officially make your bid.
Once you've logged into your Bonfire account and located the Project you would like to submit your Intent to Bid on, scroll to the bottom of the page where you'll see a Submission header. You'll know if an opportunity requests an Intent to Bid statement if you see an Intent to Bid tab and get asked, "Do you intend to bid on this opportunity?"

NOTE:

If you do NOT see this, then the buyer either does not wish for you to submit an Intent to Bid or they would like you to submit it in an alternate method. Please refer to the bid specifications in the Supporting Documentation for more specific information.
If you submit Yes you'll then be able to start your submission by clicking on the Prepare Your Submission button as shown below: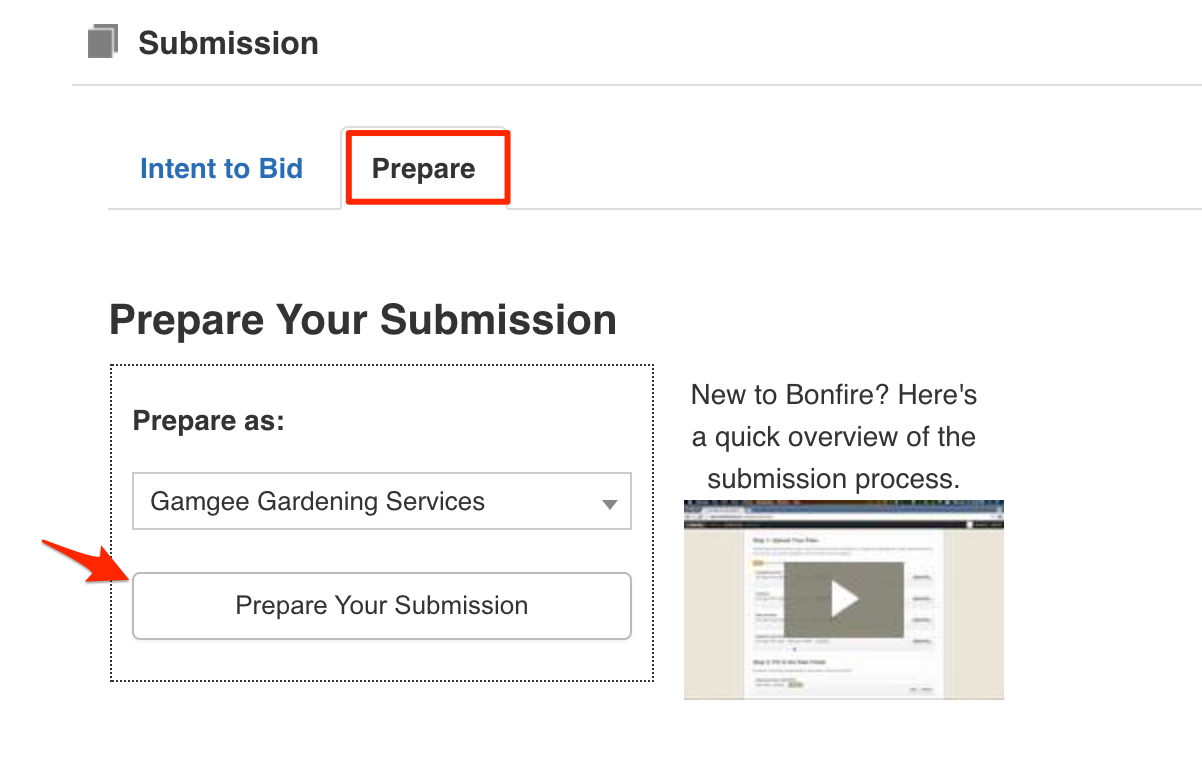 If you submit No, you must provide a reason you are not interested in bidding.

Regardless of your response, you'll have the option to change your decision up to the Intent to Bid Due date by coming back to the Submission section on the opportunity page.