How do I change which categories/decisions I'm submitting for?
If you are submitting for a Multi-Category Decision project, you may sometimes change your mind on which decisions or categories to bid on. If this happens, you can click the Step 1: Select Decisions button near the top of the Submissions page and add/remove the decisions you're bidding on: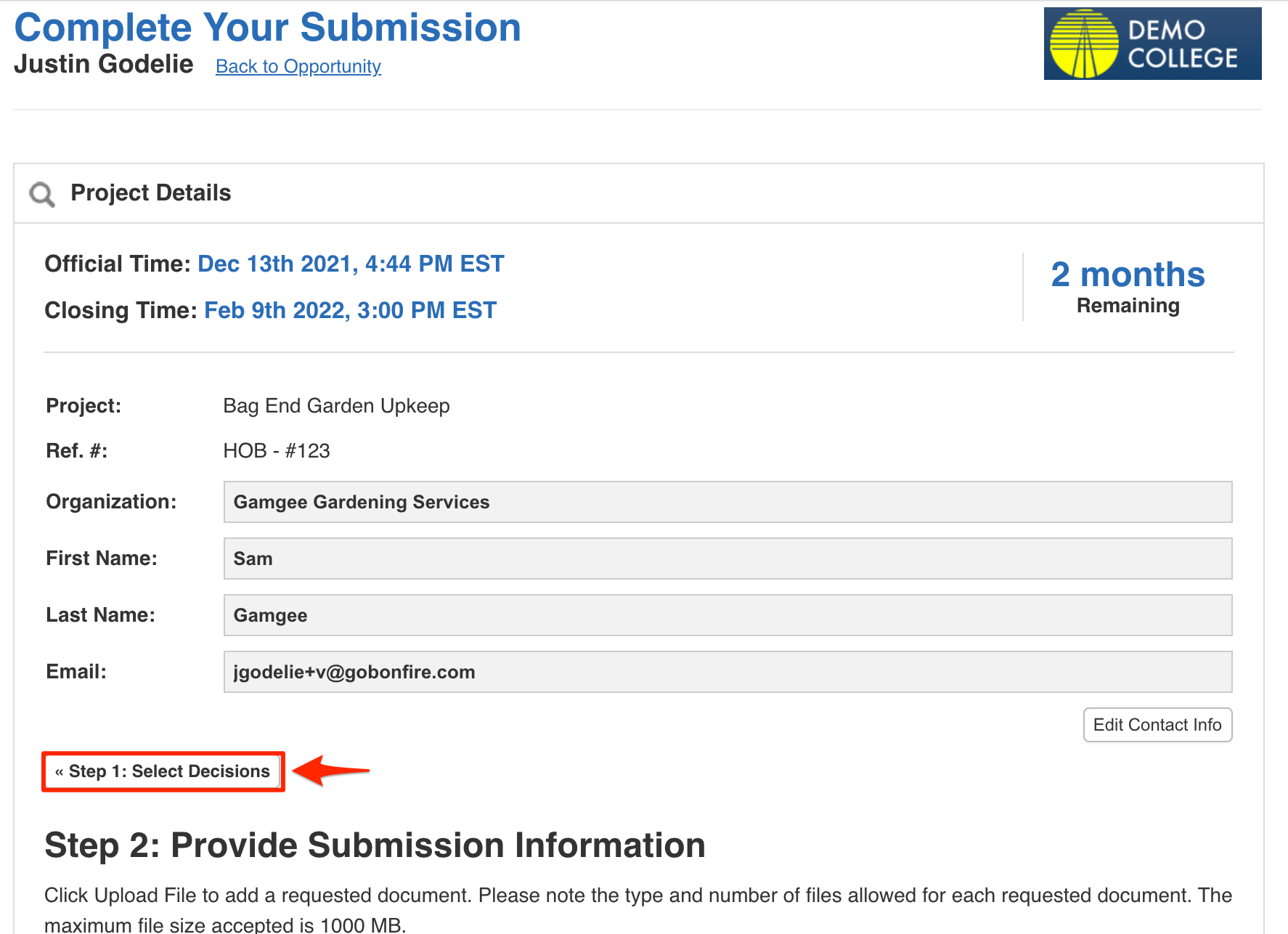 Once you confirm your selection you'll be taken back to the current page, with your updated decisions saved, where you can upload all your files.
NOTE: Any files that you uploaded previously do not need to be re-uploaded.