How do I see the file(s) that I just uploaded for my Submission?
If you are unsure you have uploaded the correct file, you can now easily download the file you just uploaded by clicking on the download button (see image below) for the desired document slot from the Submissions Page.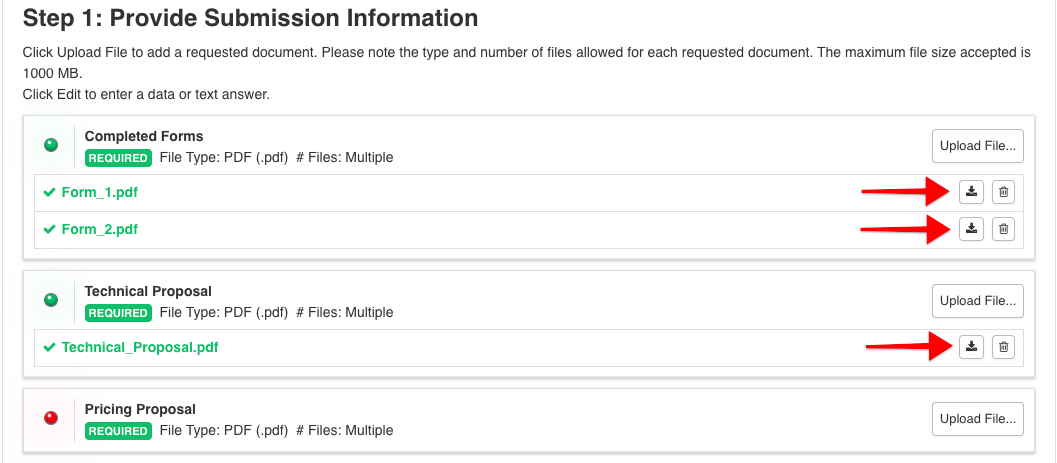 Once you've finalized and submitted your proposal, you can still download your file(s) that you uploaded via the Submission Receipt page. Select Submissions, then the Completed tab, then the Actions button → View for the project you wish to view:

This will bring up your submission receipt where you can download your files by clicking the download icon next to "Download All Files":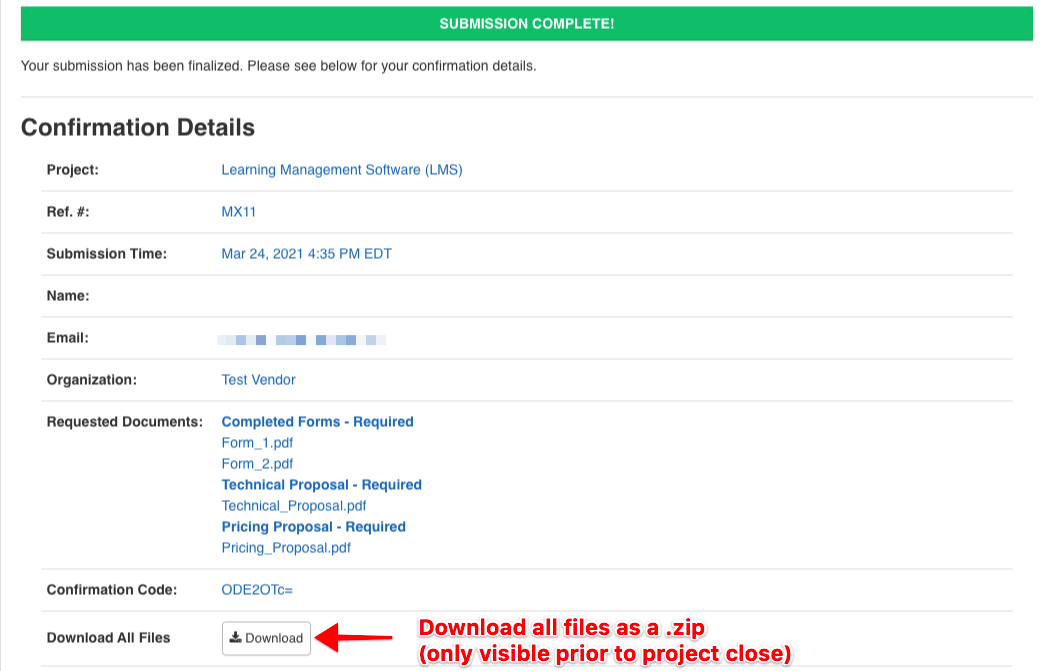 NOTE: Once the project has closed you will no longer be able to download your files from the receipt page.