What's a Data Field or Slot?
A submission in Bonfire can be formed by either uploading documents (PDF, Excel, etc) or entering data (Numeric, Text, Yes/No, True/False) or a combination of both.
Data Fields refer to fields that require an input from the vendor at the time of submission. There are four types of Data Fields: Number, Text, Yes/No, True/False.
Number Data Fields can only accept numbers and decimals, while Text Data Fields can accept any character with a maximum limit of 2000 characters per field (about 2/3 of a page at size 12 font). For Yes/No and True/False data fields, simply select which options apply.
The steps to fill in Data Fields are simple. The Submission Instructions section would have explained what is required for each Data Field. Please make sure your inputs to each Data Field have been prepared ahead of time.
Once registered as a new vendor or logged in, enter the required data into each field as shown below: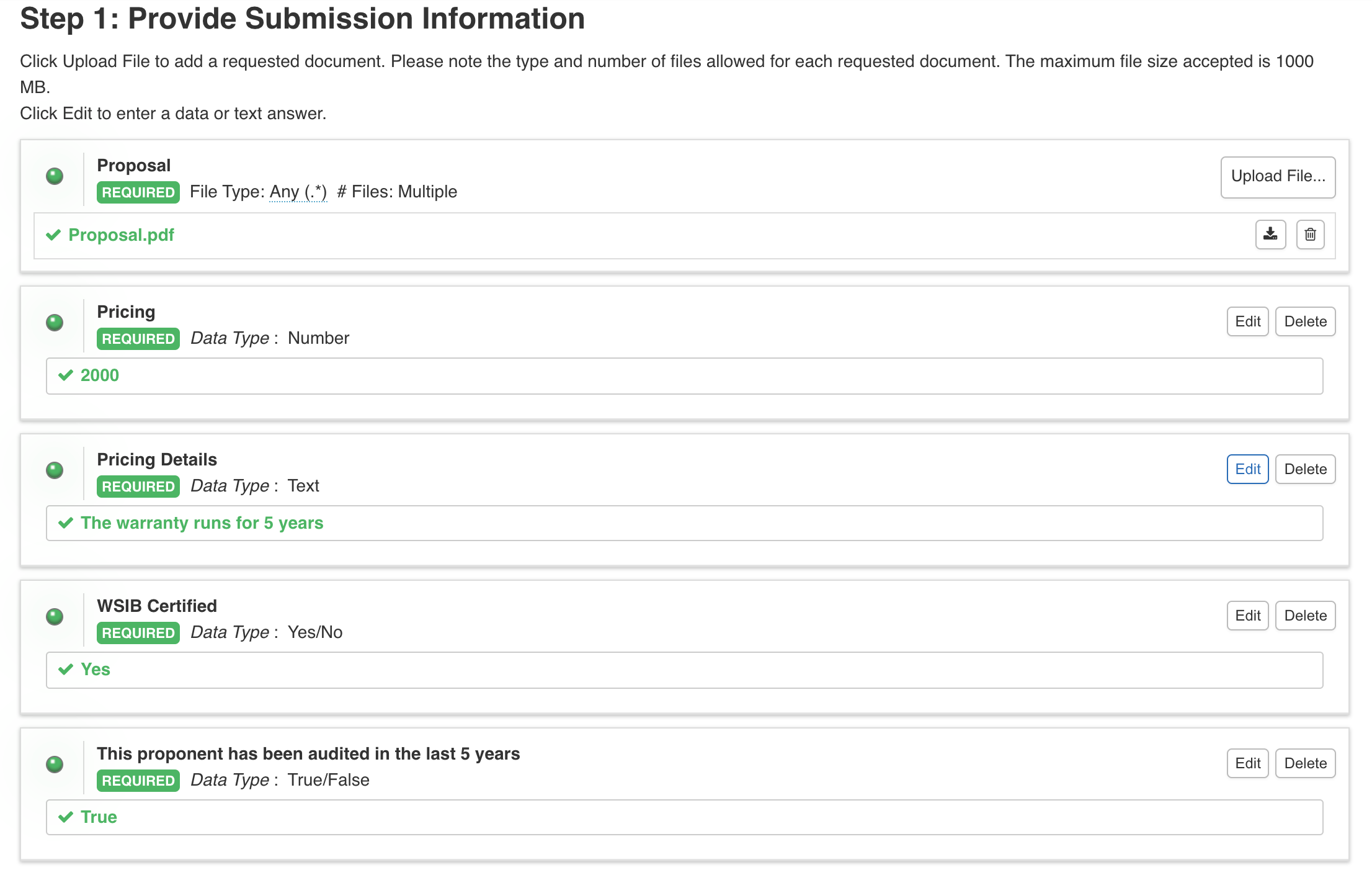 Hit Save as you enter the data. If a mistake has been made you can always click Edit to change the data entered before the Submission is finalized.