Bonfire Opportunities and External Opportunities
In an effort to become your central platform to find opportunities and provide more value to our users, Bonfire is bringing you more sources to work with. We are ingesting opportunities from Sam.gov (U.S. Federal site) and Buyandsell.gc.ca (Canadian federal site).
If you see an opportunity with a U.S flag this means the opportunity is on Sam.gov a Canadian flag means the opportunity is on Buyandsell.gc.ca anything else would be a Bonfire opportunity. The image below displays an example of all three: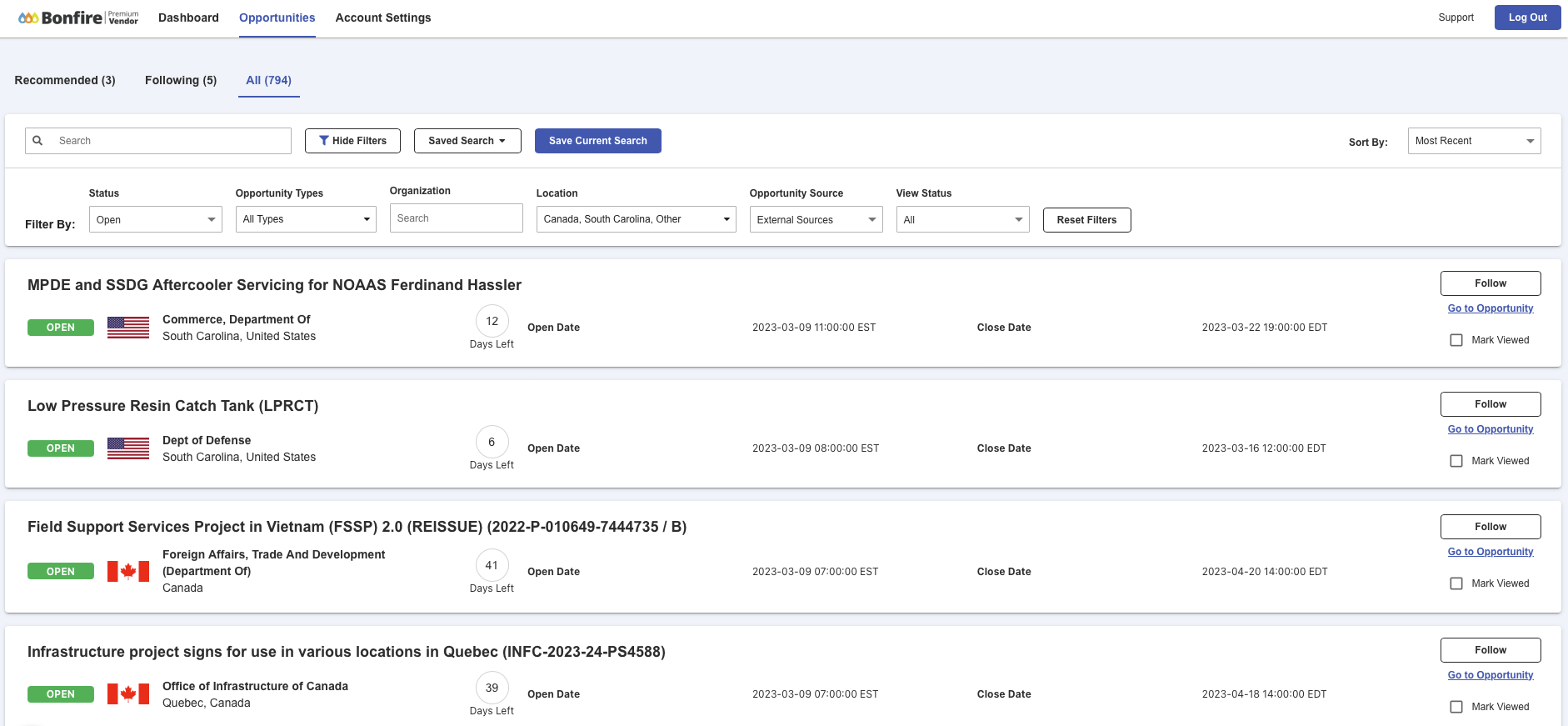 Note: The follow button will still provide updates for relevant dates even though they are external from Bonfire. Keywords, commodity codes and matching will continue to provide recommendations for these opportunities as well.
The Bonfire support team only offers assistance with Bonfire opportunities. W
e cannot offer support with submissions or questions related to these external opportunities as we do not control their platform.