How do I update my payment method for my Premium Vendor Subscription?
You can update your payment method for your Premium Vendor Subscription in your Account Settings.
You'll need to log into the Premium Vendor portal here. Once logged in navigate to your Account Settings.

Go to the Billing & Subscriptions section. Next to Payment Method, click Edit. This is where you can update your Billing Address as well.

To add update your payment method, click on + Add payment method.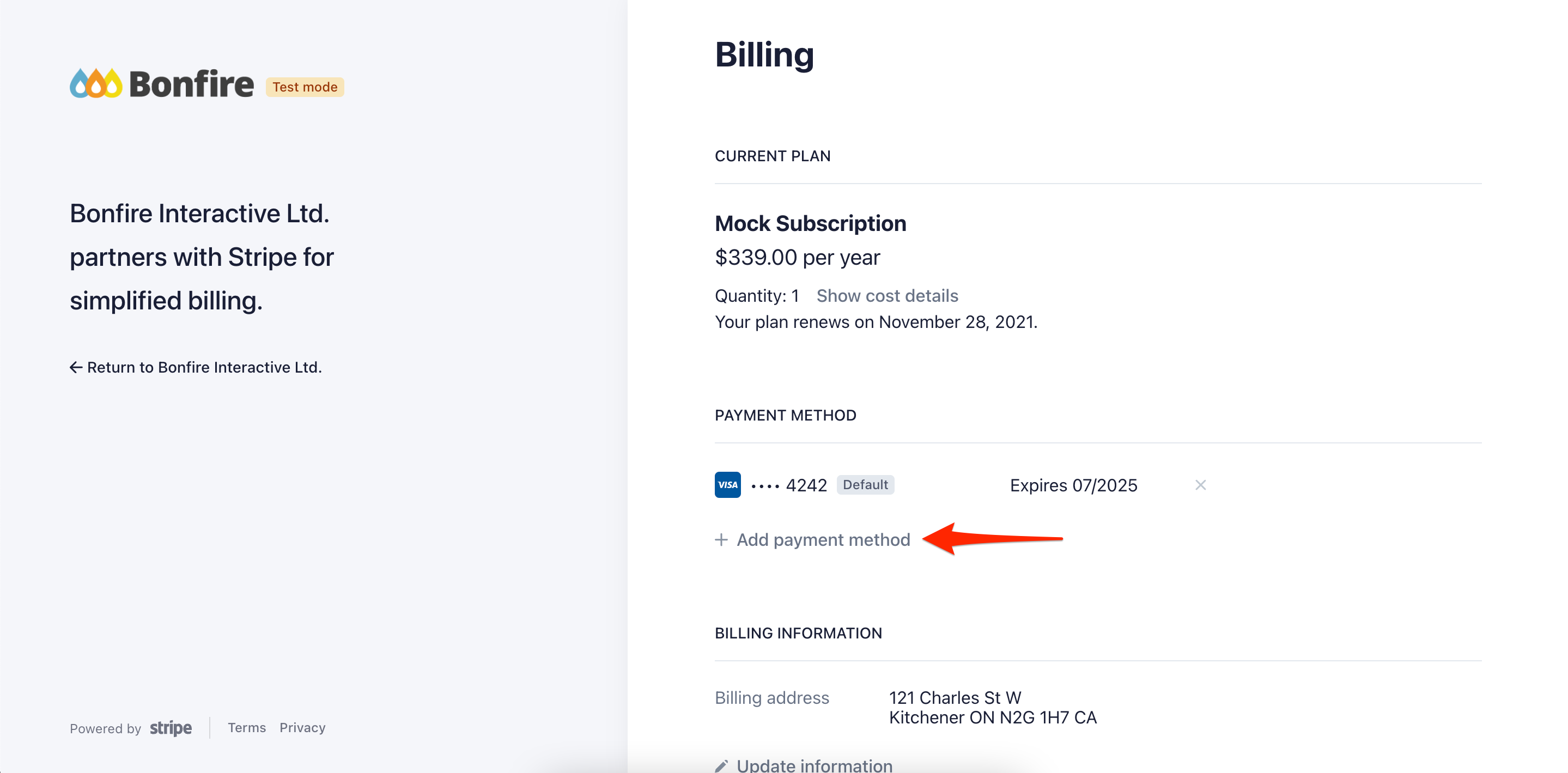 You will then be prompted to input your new credit card.

You can delete or assign the default status by clicking on "..." next to the respective card.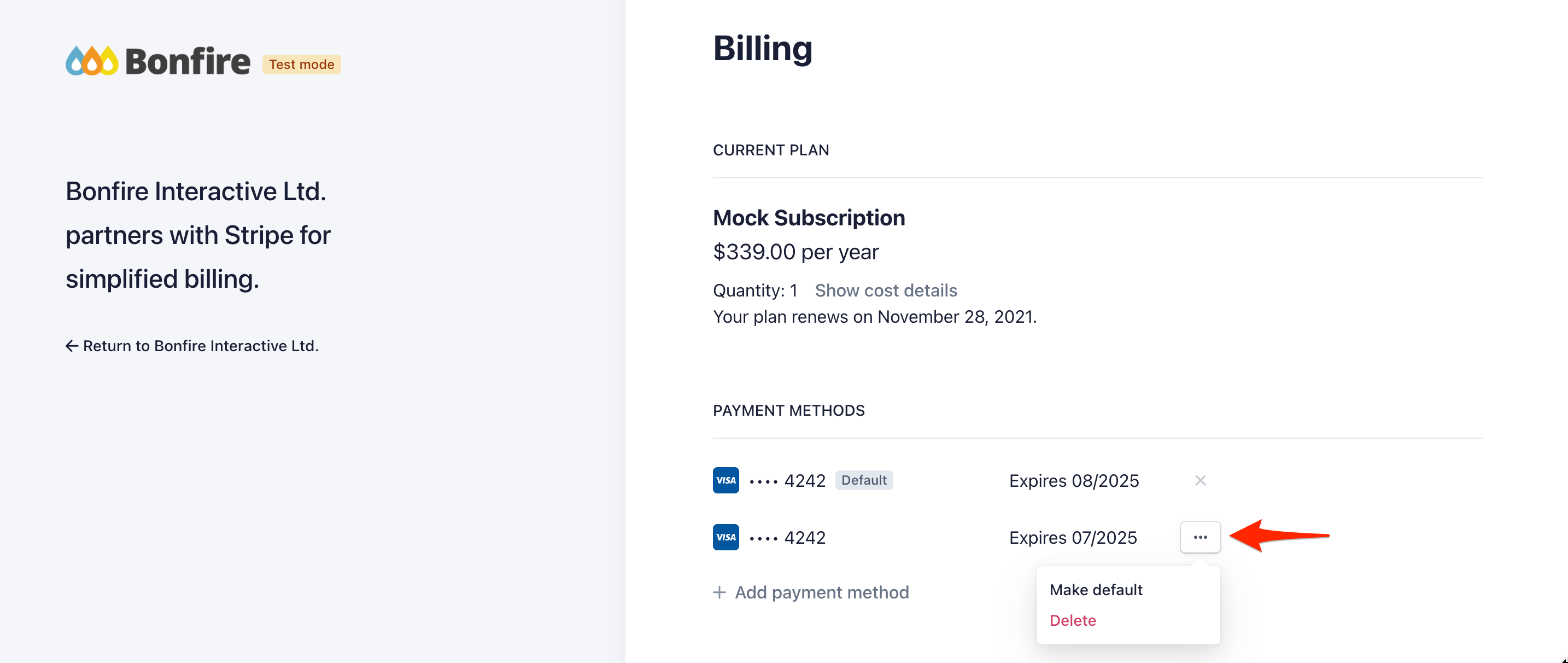 Once complete, you can return to the Premium Vendor portal by clicking on Return to Bonfire Interactive Ltd.