How do I change the language that I view Bonfire in?
In order to change the language that Bonfire is displayed in, please log into your Bonfire account and then follow these steps:
Click Settings in the black bar at the top of the screen.
In the left sidebar, click Preferred Language.
From the dropdown menu that appears, select the language you'd like to use.
Click the Save button.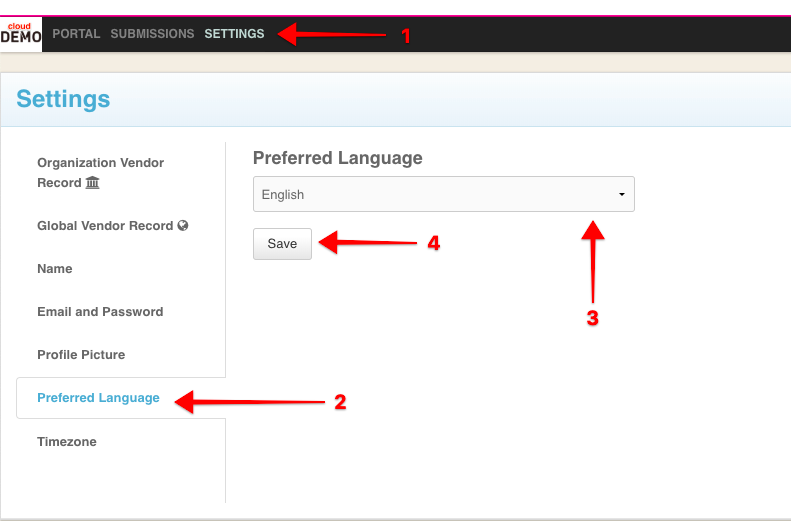 Bonfire can be displayed in Spanish, Portuguese, French, English, and Russian.
Currently Bonfire Support services are only provided in English, however, this may change in the future. Our Vendor Submission video tutorial includes subtitles in Spanish and Portuguese.